The News
The Group of Seven countries agreed Sunday to speed up their transition to green energy and away from fossil fuels.
Meeting in Sapporo, Japan, the West's richest economies wrote in a communiqué that they would "accelerate the phaseout of unabated fossil fuels so as to achieve net zero in energy systems by 2050."
Despite a push by Canada and other nations, the member states did not commit to phasing out coal by 2030. That was due in part to pushback from Japan, which has relied heavily on the fossil fuel since the 2011 Fukushima disaster.
Here are three charts which examine the bloc's relationship with fossil fuels and renewable energy.
Know More
At the center of the green energy debate within the G7 is coal. While most countries within the group are transitioning away from its use, the U.S. and Japan still rely heavily on it for energy generation. The U.S. in particular consumes the most coal per capita in the G7, according to data available from World Population Review.
Despite Japan's reliance on fossil fuels, the nation does not account for the largest share of emissions when compared against other countries in the bloc. The U.S. produces more than 12% of the world's carbon dioxide emissions, despite having just over 4% of the world's population.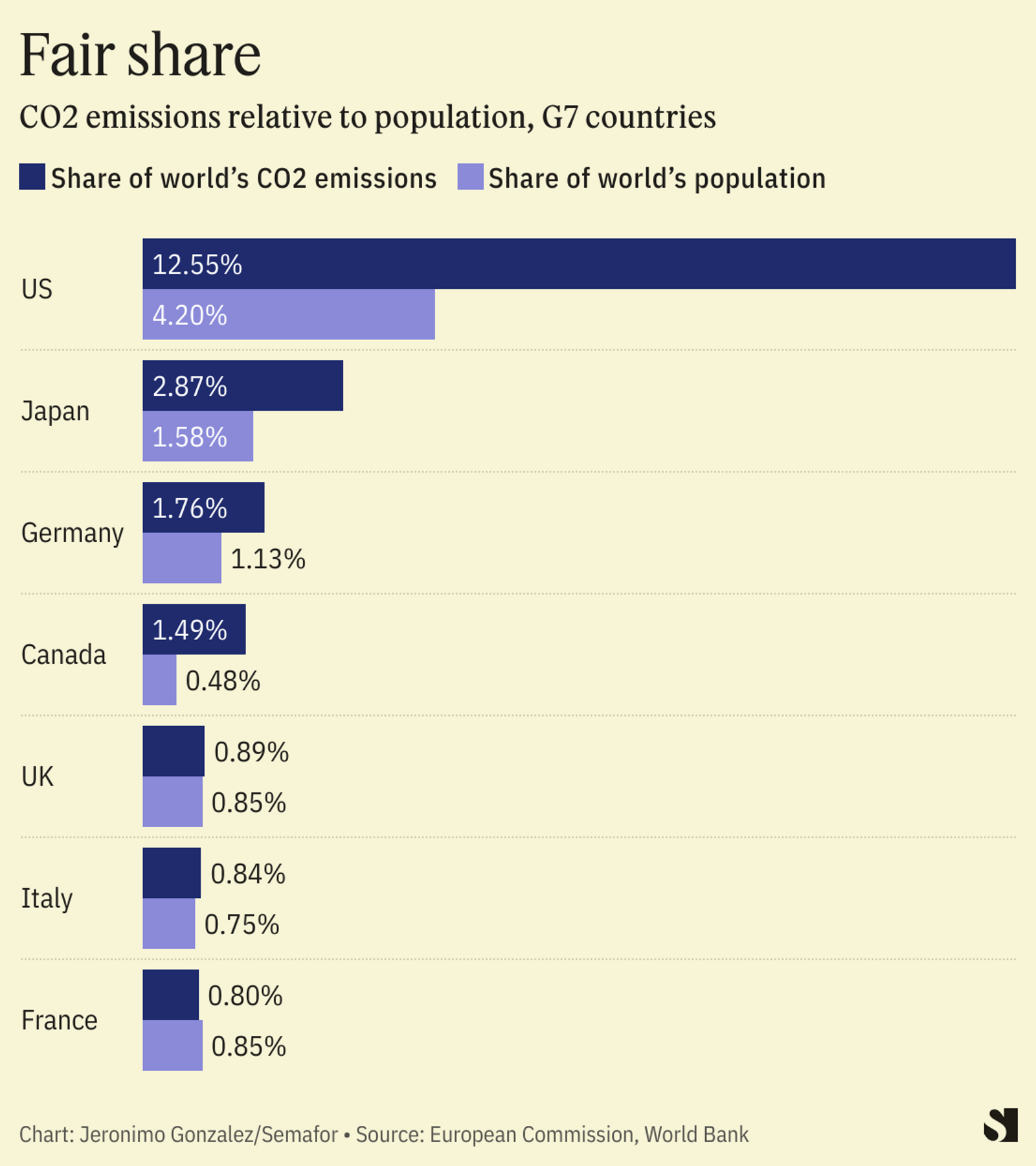 Despite historic reliance on fossil fuels, G7 countries have started to transition towards greener energy sources. France's electricity is 88% green, according to data collected by the energy think tank Ember.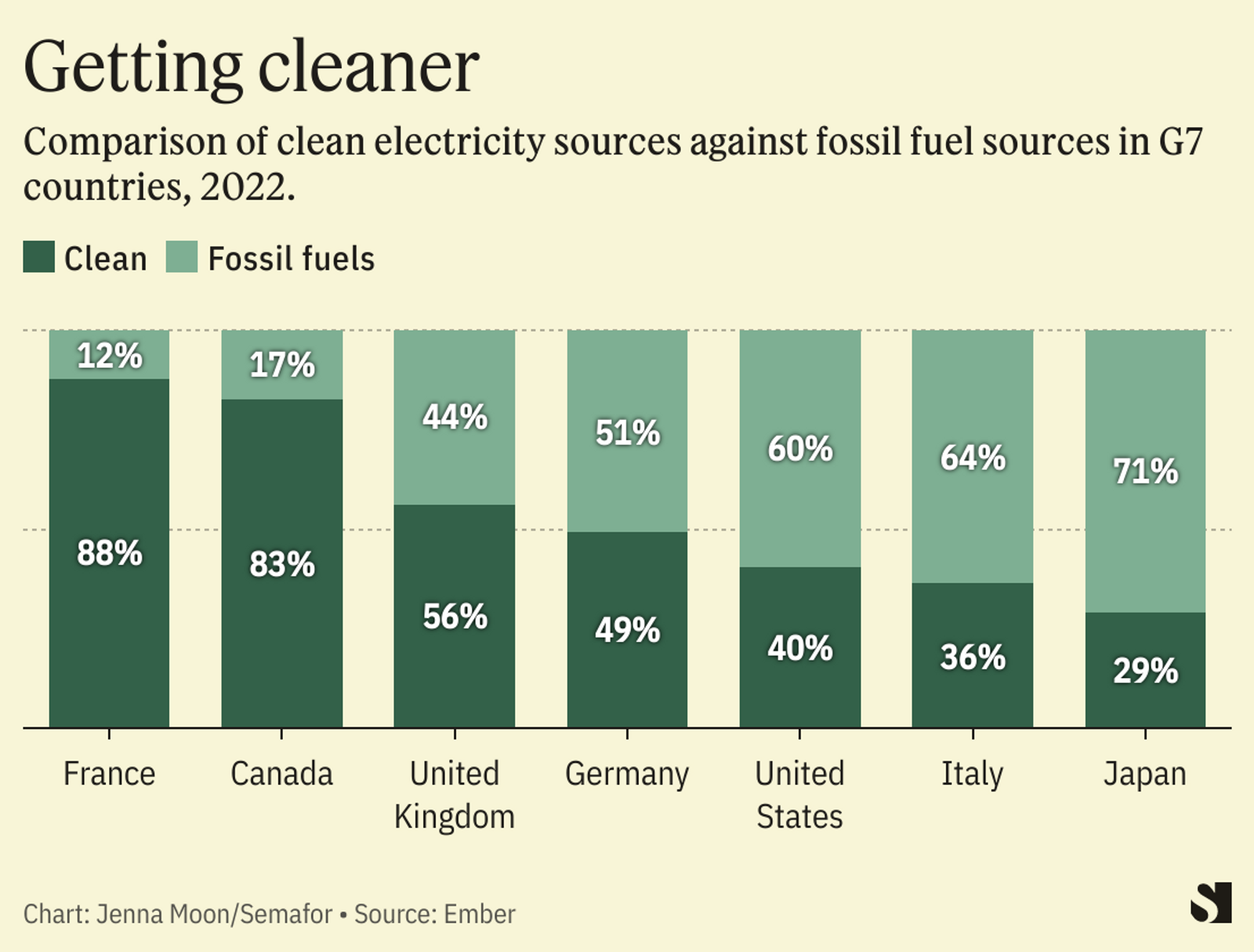 — with Jeronimo Gonzalez