The News
Russian President Vladimir Putin delivered a two-hour state-of-the-nation address Tuesday, blaming the West for provoking his full-scale invasion of Ukraine and pledging a fresh military offensive.
Putin's speech came hours before U.S. President Joe Biden was scheduled to address NATO leaders in Poland.
Here are three key takeaways from Putin's address.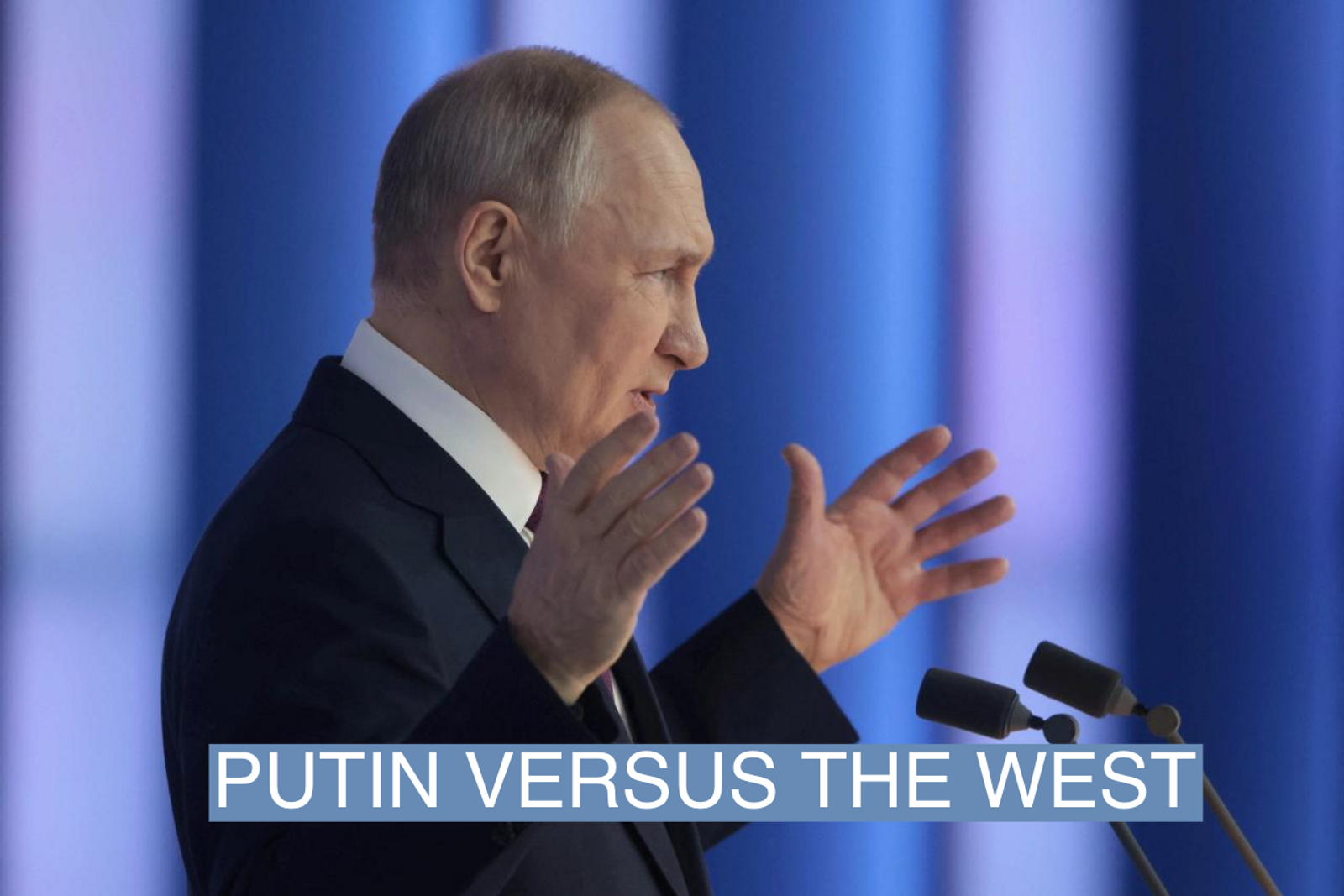 Key Points
Russia is suspending a key nuclear arms deal
Putin said Moscow was suspending its participation in the New START treaty, the last remaining nuclear arms pact between Russia and the U.S., an agreement for the reduction of nuclear arms in both countries.
The suspension does not mean Russia is fully withdrawing from the treaty, Putin added.
Russia deems the West an existential threat
The West intends "to transform a local conflict into a phase of global confrontation," Putin told his audience. "This is exactly how we understand it all and we will react accordingly, because in this case we are talking about the existence of our country. But they also cannot fail to realize that it is impossible to defeat Russia on the battlefield."
Putin added that Ukraine is being held "hostage" by Western powers, accusing Kyiv of serving foreign interests.
Russia's economy is doing better than expected
Russia's economy is performing better than expected, despite widespread Western sanctions on the country's political elite. Inflation, Putin said, is predicted to hit its 4% target, while the economy only contracted by 2.2% last year. "The Russian economy and management system turned out to be much stronger than the West believed," he said.
Putin's comments align with a global outlook report from the International Monetary Fund last month. Indian and Chinese purchases of Russian oil could be contributing to the country's better-than-expected results.

Step Back
NATO chief Jens Stoltenberg, echoing recent U.S. concerns, told a press conference Tuesday that the alliance is "increasingly concerned that China may be planning to provide lethal support for Russia's war."
Responding to Putin's repeated accusations that the West is responsible for the war, Stoltenberg said "it is [Putin] who started this imperial war of conquest. It is Putin who keeps escalating the war."