The Video
As Ukrainian President Volodymyr Zelenskyy arrived for a photo op with European Union leaders in Brussels on Thursday, most of the prime ministers and chancellors clapped as he approached, video shows.
One leader who didn't give Zelenskyy a warm welcome? Hungarian Prime Minister Viktor Orbán.
The video quickly circulated on social media Thursday, showing Orbán was the among the few in the group of leaders who did not clap for Zelenskyy. The Ukrainian president is in Brussels meeting with the EU's 27 heads of government to push for more aid in the war against Russia.
Another angle shows a couple of other leaders also didn't clap, though Orbán's refusal to applaud reflected a larger point of tension between him and Zelenskyy.

Step Back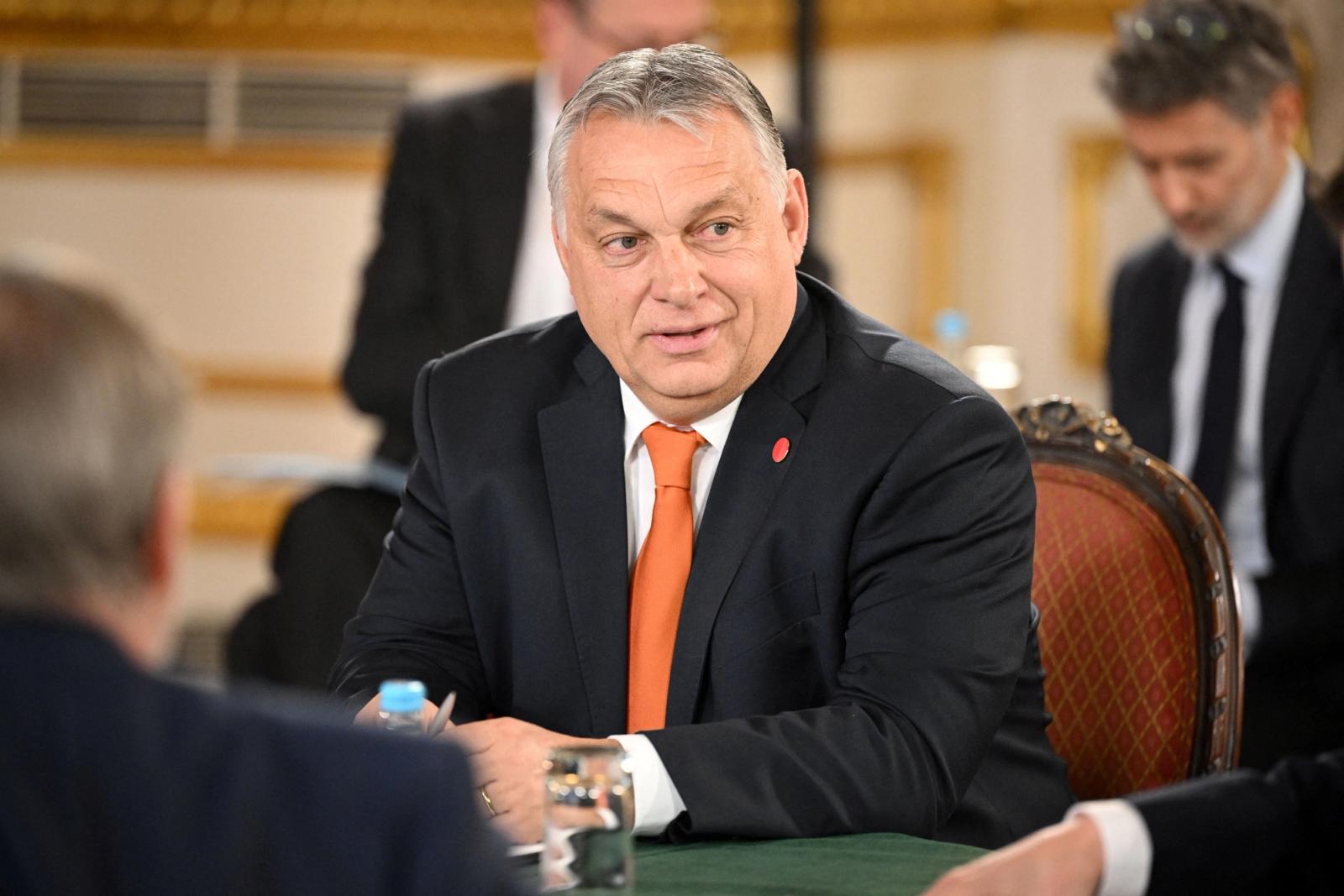 Orbán has served as Hungary's prime minister since 2010, a period marked by democratic backsliding and the erosion of press freedoms in favor of right-wing authoritarian leadership, according to global democracy and watchdog organizations.
While most of Europe's leaders have staunchly backed Ukraine during the war and embraced Zelenskyy as a hero, Orbán labeled him an opponent last year after winning reelection. Orbán has had a close relationship with Russian President Vladimir Putin in the past, and said in a recent roundtable with The American Conservative that Putin will not lose the war, calling Ukraine "the land of nobody."
Hungary has issued sanctions against Russian oligarchs and condemned its invasion of Ukraine. But Zelenskyy told Orbán in a video message last year that Hungary needs to "decide who you are with."