The News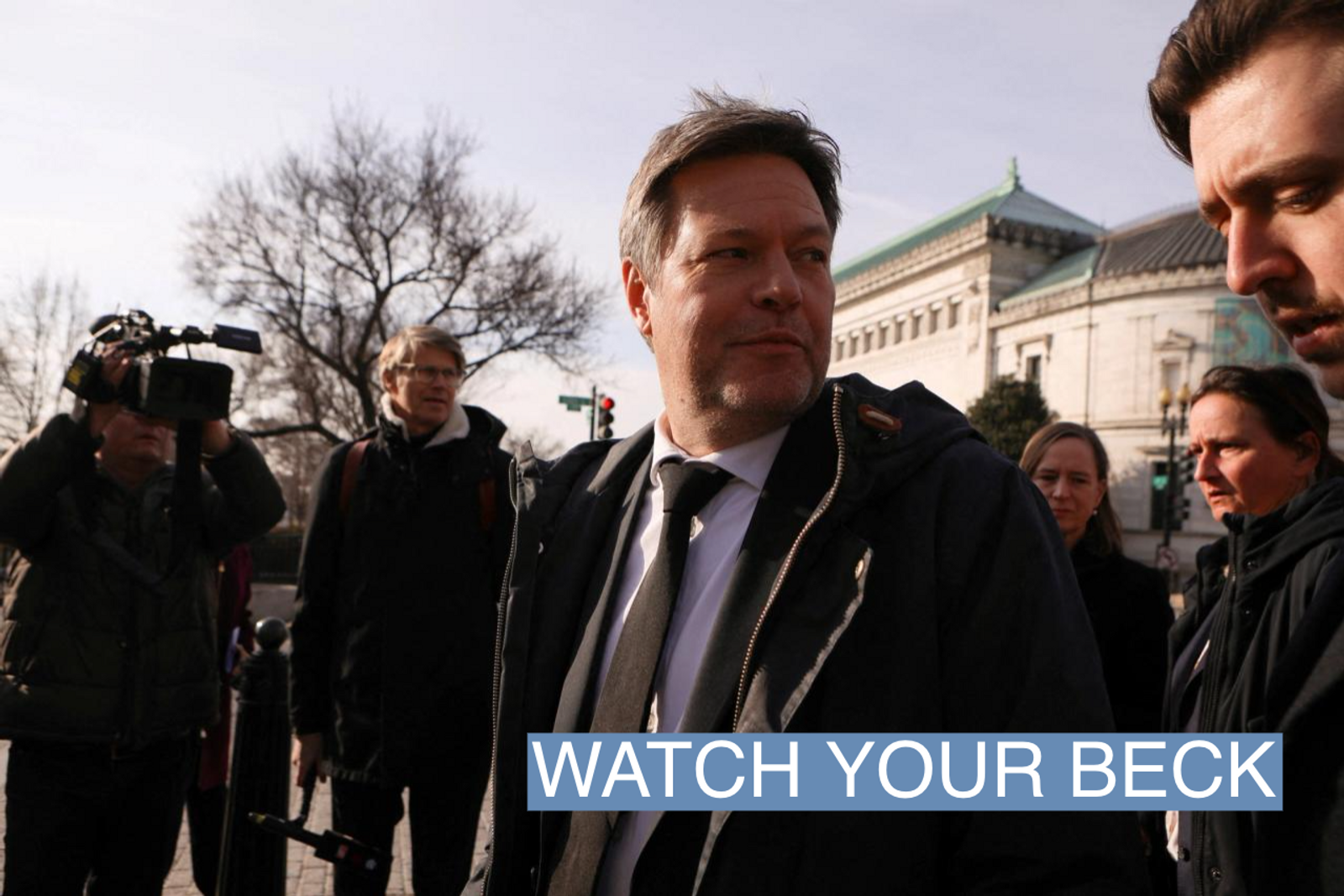 European ministers failed again this week to convince the U.S. to soften its landmark climate-tech spending program.
Robert Habeck, Germany's economic affairs minister, and his French counterpart Bruno Le Maire lobbied top officials in Washington D.C. yesterday to soften what they see as a protectionist stance on clean energy. But the talks didn't yield any concrete changes.
EU officials will meet this week to discuss details of the Green Deal Industrial Plan, a set of policies the Commission proposed last week to counteract the Inflation Reduction Act and convince European companies not to jump ship to the U.S. But while the region has long seen itself as a leader on fighting climate change, its economic and political realities may leave it on the back foot for now.

Know More
The IRA, Habeck and other European leaders have said, unfairly boosts U.S.-based manufacturers of electric vehicle batteries and other key climate tech. It could tempt European companies to relocate or shift their investments to the U.S. It also risks setting off an anti-competitive subsidy war that violates the spirit of U.S.-E.U. allyship and could run foul of World Trade Organization rules.
"It's very important there's not a race of subsidies," Habeck said in a press conference with Le Maire after the pair met Treasury Secretary Janet Yellen, who is busy hammering out the rules for IRA tax credits. They received vague assurances that "implementation of the IRA should include as many EU components as possible," Le Maire said, but didn't secure a specific commitment to loop the EU in on the free trade provisions the IRA extends to Mexico and Canada.

Tim's view
There are important limits on what the EU can achieve in combating the IRA, and the bloc's long-standing division between nationalism and cooperation will complicate any cohesive countermeasures.
Europe's "Green Deal Industrial Plan" aims to relax rules for how individual countries allocate grants or tax breaks to the private sector. That's well and good for rich countries like Germany and France. But it doesn't do much for their more cash-strapped neighbors. Italy and others have asked for any relaxation of state aid rules to be matched by new bloc-level funding, which Germany in particular has opposed.
Another narrower problem has to do with hydrogen. This gas, if produced using low-carbon electricity, is a key ingredient for cutting emissions from factories, and an essential puzzle piece for Europe's climate strategy. But the IRA's tax breaks for low-carbon hydrogen are among the most generous for anything in the legislation, and could cut its cost of production in half. Europe's proposed subsidy is weaker, leaving the U.S. as the more attractive investment destination, said Philipp Jäger, an economist at the Jacques Delors Centre, a Berlin think tank.
Ultimately the EU's biggest disadvantage has nothing to do with the IRA. The high cost of energy was already driving manufacturers to the U.S. before the IRA was passed. Europe is racing to insulate itself from fossil fuel-price volatility by diversifying its suppliers and building more renewables. But energy has always been relatively expensive on the continent, and that seems unlikely to change. High energy costs are one reason the EU already lags behind the U.S. in battery production.

Quotable
We're not harming anybody in Europe. We're making ourselves strong enough to help them. If they want to participate, fine. Build a factory in America… Do something, don't bitch to us.
— Sen. Joe Manchin of West Virginia, in an interview Tuesday with Semafor's Steve Clemons. A stronger U.S. manufacturing base and supply chain for critical raw materials, Manchin said, will ultimately help Europe cut its reliance on Russian fossil fuels and Chinese batteries. Manchin's view, absent the profanity, was echoed by U.S. President Joe Biden in his State of the Union address Tuesday night.

Room for Disagreement
Europe has an advantage in being traditionally less protectionist than the U.S., and thus more open to striking the kind of trade deals that will be essential to provide it with the clean energy resources it can't dig up or manufacture at home. The EU is fast-tracking deals with Australia, New Zealand, Mexico, several South American countries, and India, all aimed at shoring up overseas supply chains for critical minerals and opening new markets for high-end EVs. The EU is also less averse than the U.S. to dealing with China.
"That's not because they're knights in shining armor," Jäger said of Europe. "They're very dependent on trade. It's going to be very difficult to get enough batteries in Europe, and if the EU is tough on China it will hurt our profits."

The View From China
China will continue to hold the trump card when it comes to building a green economy for years to come. It controls 97% of worldwide solar wafer production and 80% of lithium processing, and hosted 90% of total global investment in low-carbon manufacturing in 2022. It's in a powerful position to throttle the clean energy supply chain in retaliation for discrimination by the U.S. or Europe. China is already considering an export ban on the technology used to make solar wafers, as a means of impeding the rise of overseas competitors.

Notable
Europe's clean energy push could be especially advantageous for North African countries across the Mediterranean, which are wide open for a buildout of relatively low-cost solar and wind farms to export electricity to Europe, the European Council on Foreign Relations notes.
Another potential instigator of climate trade war tensions is Europe's recently-adopted carbon border tariff, which will phase in duties on high-carbon imports over the next few years and could prompt India, China, and other important trade partners to implement new tariffs of their own, Clean Energy Wire reports.