The News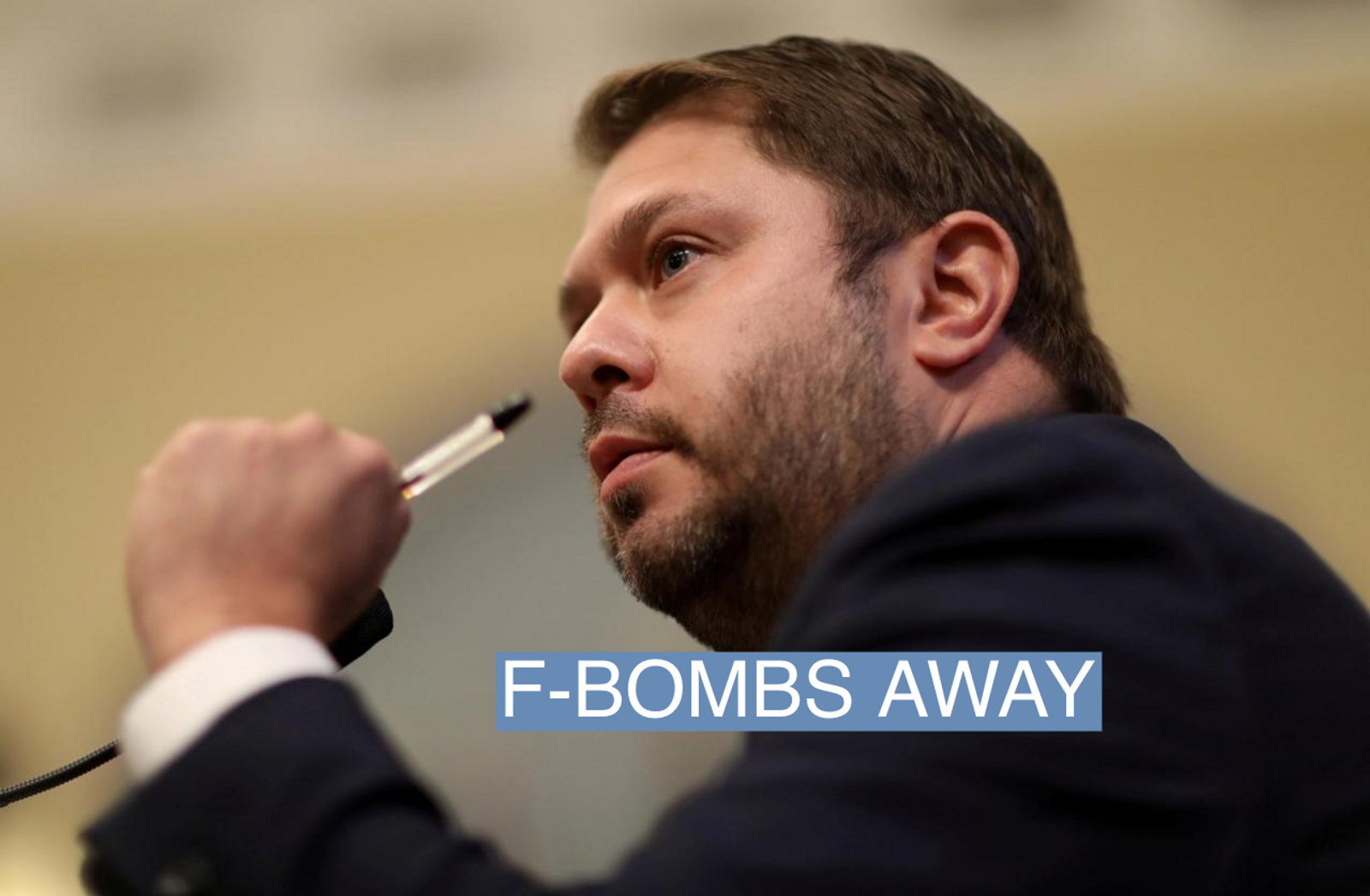 TUCSON, Ariz. — Rep. Ruben Gallego has a word for the political opponents he can't stand — four letters, starting with "f," ending with "k."
He used it with Texas Sen. Ted Cruz, after last year's mass shooting in Uvalde. He used it with Kelli Ward, the former state GOP chairwoman, on Jan. 6, 2021, when he was ready to fight protesters who'd broken into the Capitol. He used it with Vladimir Putin after Russia invaded Ukraine. He used it with Geraldo Rivera.
"I think having very aggressive, open opinions is going to help you with independents," Gallego told Semafor after the first rally of his U.S. Senate campaign, announcing his challenge to Sen. Kyrsten Sinema, a former Democrat who left the party last month. "I think people are sick of politicians that hide their true feelings, or hide their values."
Instead of facing her in a primary, in which she was "not going to be able to beat me," Gallego launched his campaign as the prohibitive Democratic nominee. And instead of nominating someone with a carefully-wrought centrist image and reassuring tone, like Sinema or Sen. Mark Kelly, the party could elect a progressive Latino Marine veteran who fought in Iraq and tells the other side exactly what he thinks.
In interviews, including one with Semafor, Gallego has emphasized just how hard his early life was — sleeping on his family's floor, escaping an abusive father — and cast his own politics as populism, unpopular only among the very rich and the people they pay.
"He talks like working class people," said state Rep. Cesar Aguilar, who came to support Gallego at his second stop, in Phoenix.

David's view
Gallego has had the "rising star" tag in the party for years, but it's another Democrat who has given the party more confidence in his ability to win what could be an extremely difficult three-way election: John Fetterman.
In a difficult midterm environment, Fetterman mocked his GOP opponent relentlessly, pitched himself to blue collar voters as a rough-edged fighter against moneyed interests, and defied expectations that his endorsement of Bernie Sanders would let Republicans define him as a "socialist" and beat him. Just as importantly, he beat a younger, more conventional Democrat, then-Rep. Conor Lamb, who many in the party saw as a safer bet with a compelling biography of his own.
Fetterman's strategy, which prevailed even after a stroke sidelined him and damaged his auditory processing, emboldened progressives who had struggled to prove their candidates could win elections. Rebecca Katz, a top Fetterman strategist, now works with Gallego. Both candidates have emphasized the most compelling parts of their biography — Fetterman as mayor of a left-for-dead city, Gallego as a veteran who still struggles with PTSD — to brand themselves before opponents could attack their records.
In Fetterman's case, his Sanders endorsement and his Warren-esque take on the 1% gave him leeway to make key concessions to more conservative independents. He embraced fracking, for example, and spent little time getting into the details of controversial progressive priorities like Medicare For All. "I'm less fixated on what you call it, and more focused on the result," his website said. He refused to back down from his support for sentencing reform, but also ran ads playing up his tough stance on crime as mayor.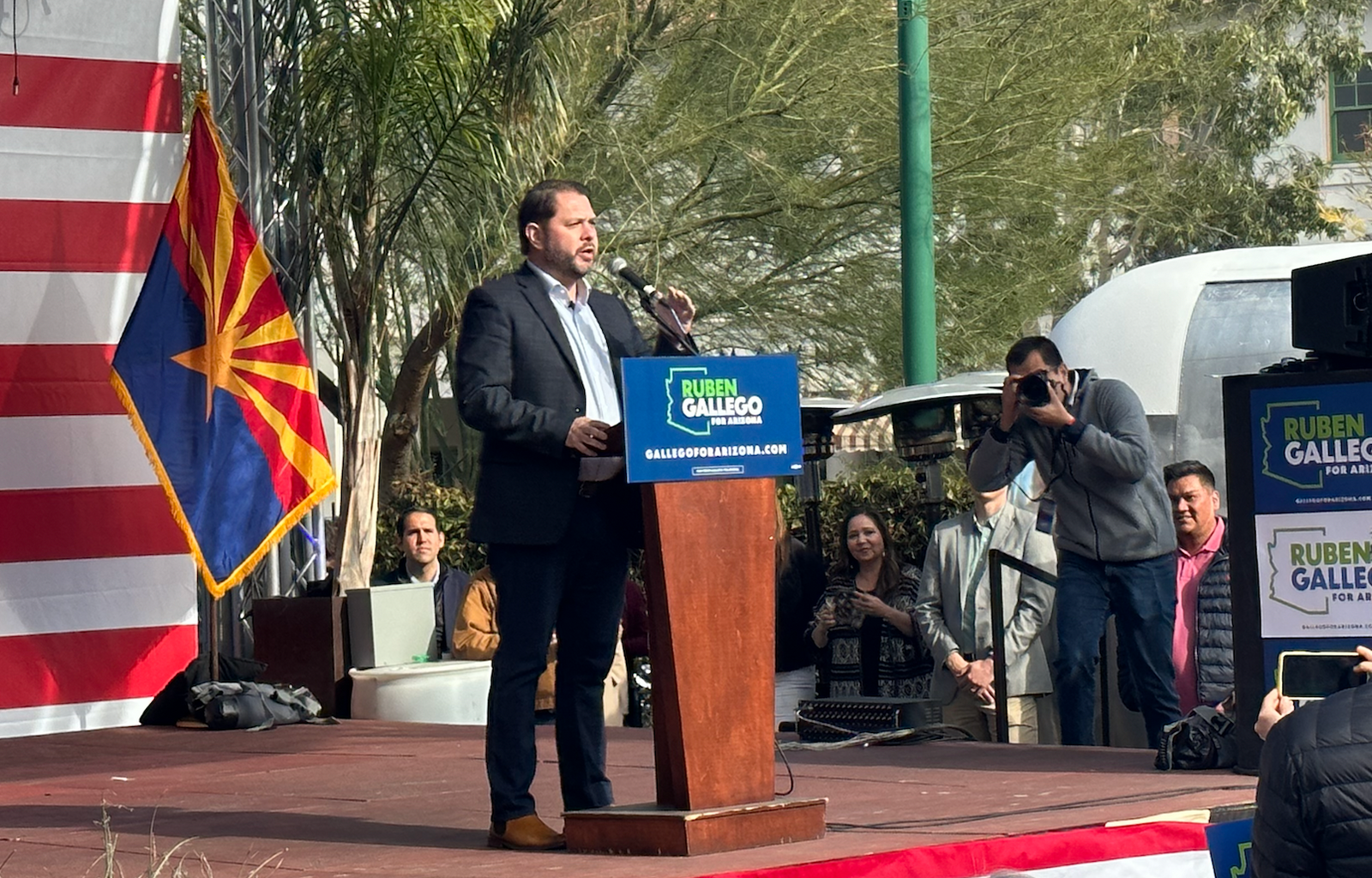 Gallego has tried to run a similar playbook, including the occasional symbolic punch left — he'll tell anyone who listens that progressives who use the phrase "Latinx" instead of "Latino" are insulting voters and need to cut it out. His first campaign video emphasized his faith in the "American dream" that allowed a poor son of immigrants to attend Harvard and distinguish themselves in the military, a contrast to sometimes more dour progressive takes on systemic oppression.
While the text of Medicare-for-all legislation that he's co-sponsored would phase out private and union-negotiated health insurance, Gallego told Semafor it could stay: "I don't care by what means, as long as we have 100% coverage."
"It's not about tacking one way or another," Rep. Raul Grijalva, a former chair of the Congressional Progressive Caucus, said introducing Gallego in Tucson. "It's about being consistent."
At his first in-person campaign stops, Gallego blended some progressive themes, like a Native land acknowledgement in Tucson from a local politician, with a populism that rhymed with Fetterman's. Introduced by a Marine he'd served with in Iraq, the congressman's speech – rated "G," unlike the tweets – avoided progressive buzzwords or specific legislation. He hit Sinema for meeting with "billionaires in Davos" instead of frustrated constituents, and letting the child tax credit expire.
"The problem with Kyrsten Sinema isn't that she left the Democratic Party," Gallego said, 'it's that she abandoned Arizona altogether."
His first rallies were held after the killing of Tyre Nichols, and he said policing was fixable, if only the filibuster hadn't killed the George Floyd Justice in Policing Act, all of which he still supported.
"Qualified immunity has not always been in existence, when it comes to policing," Gallego told Semafor. "Police officers know that when they do their job well, they're not going to be targeted by any kind of harassment that will put their job in danger."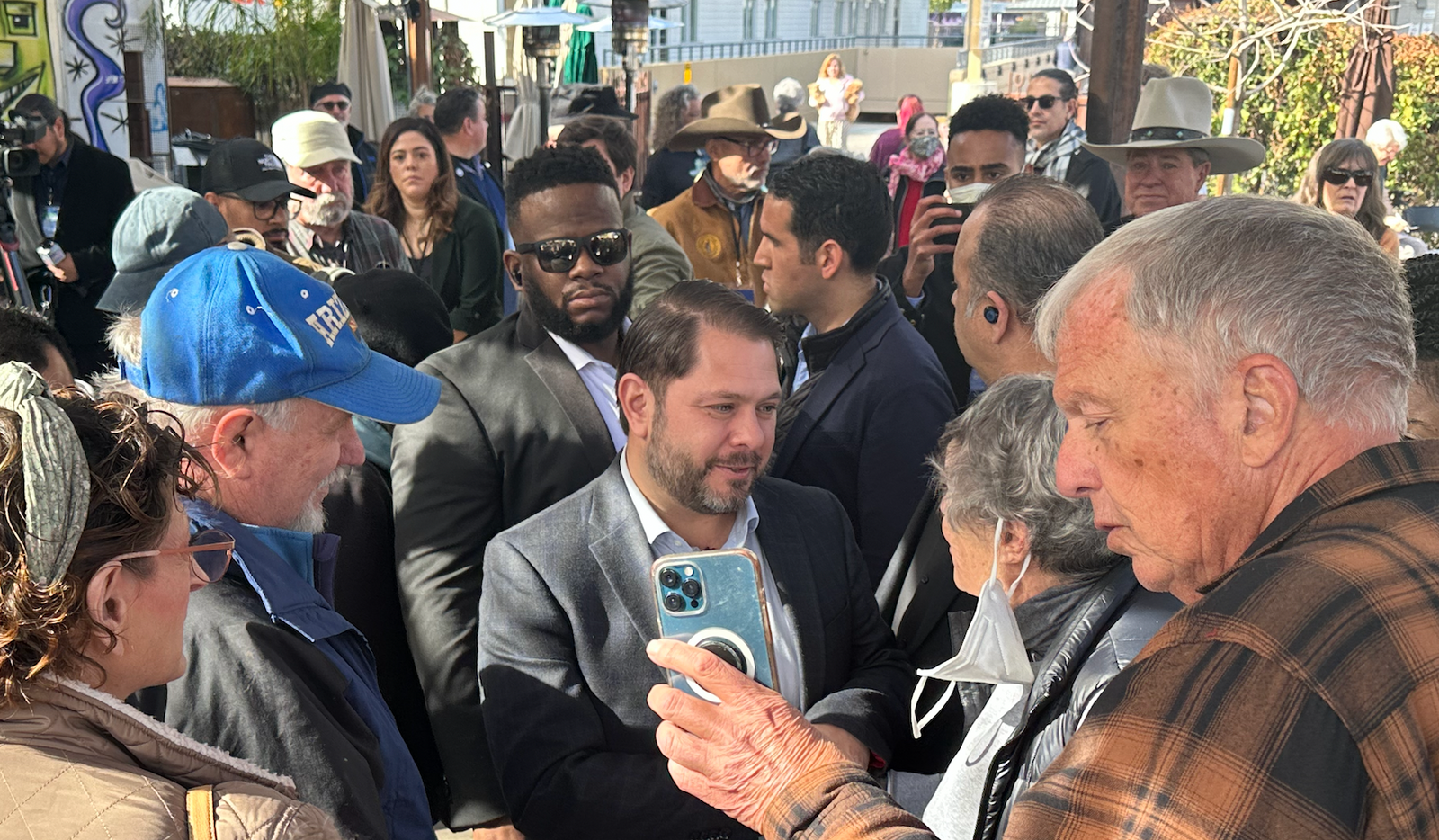 While Fetterman's success has helped ease concerns about Gallego's viability among Democrats, so have Republican failures in the midterms.
In a world where Republicans stomped to victory in Arizona and around the country last November, there might be a panic among Democrats urging the party to unite around Sinema.
Instead, Kelly won re-election over GOP venture capitalist Blake Masters, Gov. Katie Hobbs defeated former TV anchor Kari Lake, and Attorney Gen. Kris Mayes defeated former Army intelligence officer Abe Hamadeh — three arch-conservatives who alienated swing voters, two of whom are still suing to overturn their losses, all of whom Gallego mocked on Twitter. Democrats are hopeful a similar candidate might emerge, perhaps even one of the same names, and that they might end up losing more votes from a Sinema run than Gallego would.
Earlier last week, when she was in southern California for the Republican National Committee's winter meeting, Lake told reporters earlier in the week that she was focused on overturning her 2022 loss — not a run for Senate. But on Sunday, at a "Save Arizona" rally, she couldn't resist a few pokes at Gallego. She accused the Democrat of having "bangs," which he doesn't, and being a "self-admitted socialist," which he isn't.
"We call him the AOC of Arizona," she told her crowd.
"We call Kari Lake the Kari Lake of Arizona," Gallego tweeted. "And yes that is an insult."

The View From Republicans
Republicans, watching to see if Sinema runs for re-election as an independent, will hit Gallego over his support for Medicare-for-all, blame him for "open borders," and say that he endorsed defunding police by marching in a 2020 rally. They also question whether Fetterman's formula, which was honed in Western Pennsylvania towns battered by industrial losses decades earlier, can translate to the Sun Belt's booming sprawl.
"For a Democrat to win statewide office, they have to do well in the McCain corridor of north central Phoenix, Scottsdale, and Paradise Valley," said Nathan Sproul, a Republican strategist in Phoenix who may work on the Senate race. "So far, what he's saying doesn't reach that demographic. Arizona has not elected a Fetterman."