The News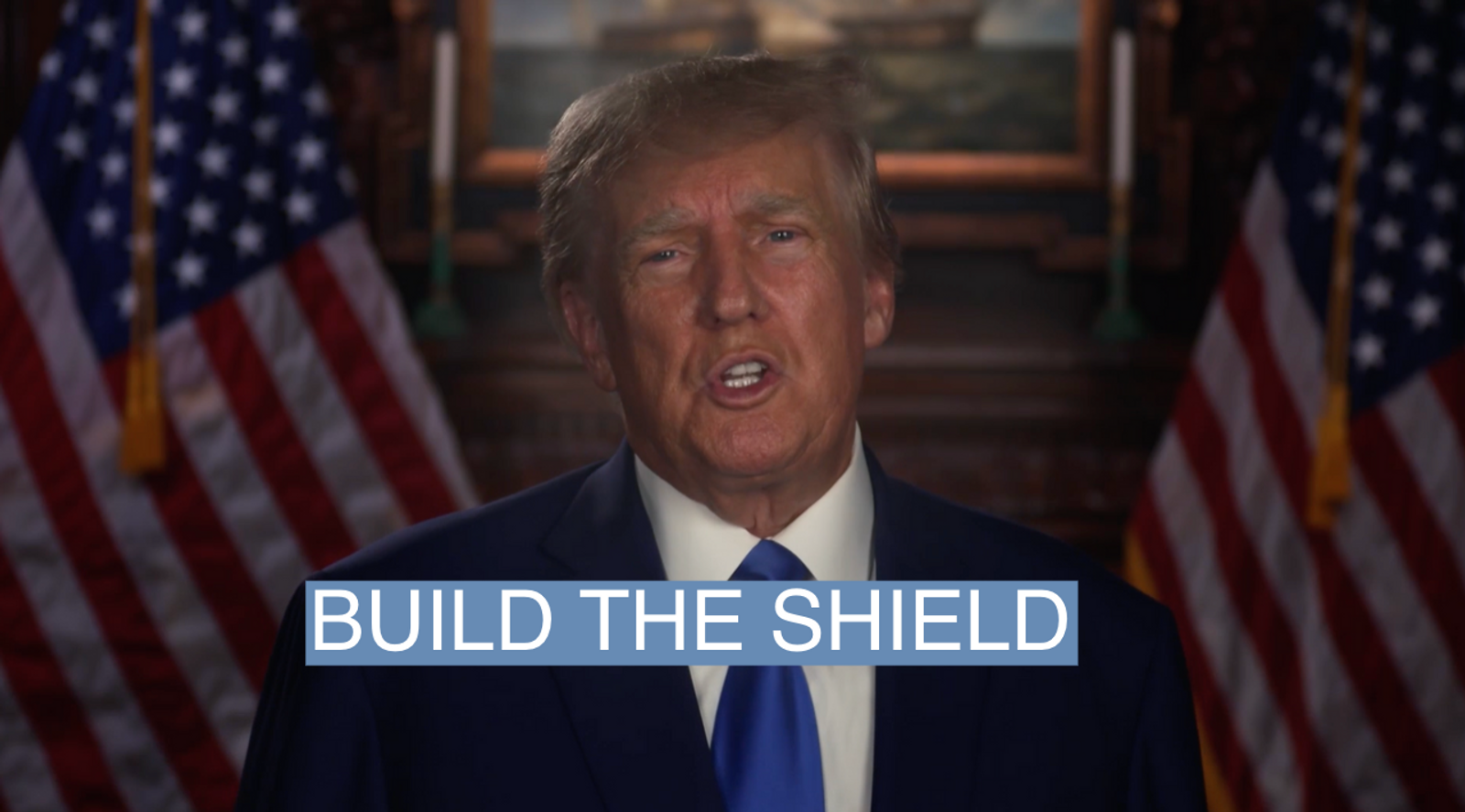 Former President Donald Trump is unveiling a missile defense policy plan, promising "to build a state of the art, next–generation missile defense shield" should he take office again.
"Our adversaries must understand that they, not the United States, will be totally destroyed if they ever dared to launch missiles against our homeland," Trump says in a policy video shared with Semafor ahead of its release.
In the video, Trump says "there is no greater danger than the deadly menace of nuclear weapons and hypersonic missiles" and that "America must have an impenetrable dome to protect our people."
He compares his ambitious plan with Israel's Iron Dome, which is used to shoot down lower-tech missiles, and says he plans to work with both Congress and military leaders (specifying that the latter doesn't include "the ones you see on television") to implement his proposal.
Early in the video, Trump also complains the word "nuclear" is "being mentioned all the time" in public discussions.
"This is a word that you're not allowed to use. It was never used during the Trump administration, but now other countries are using that word against us because they have no respect for our leadership," Trump says.

Know More
In 2019, Trump announced a massive plan aimed at completely revamping the country's missile defense systems. At the time, his administration's Missile Defense Review report called for implementing myriad new technology systems, from lasers to additional interceptor missiles. It was quickly questioned by critics who worried about both the cost and feasibility of such a plan.
This time around, Trump says that the Space Force, which launched at the end of 2019 under his presidency, "will have a very vital role to play."
The president's approach to nuclear weapons was a topic of regular interest in his 2016 campaign and during his presidency. In 2018, the former president touted having "a much bigger & more powerful" nuclear button than North Korea in a tweet. A recent book by New York Times reporter Michael Schmidt claims Trump asked about using a nuclear device against North Korea and blaming it on a third party. He later went on to engage North Korean dictator Kim Jong-un in a series of friendly, but ultimately unsuccessful diplomatic meetings.
In recent weeks, Trump has announced a number of policy proposals, including an education plan that touches on culture war issues and a series of pledges to challenge big tech companies. The announcements, along with his first campaign-style rally this weekend in South Carolina, are a sign his candidacy is ramping up after concerns of a lackluster start.