The News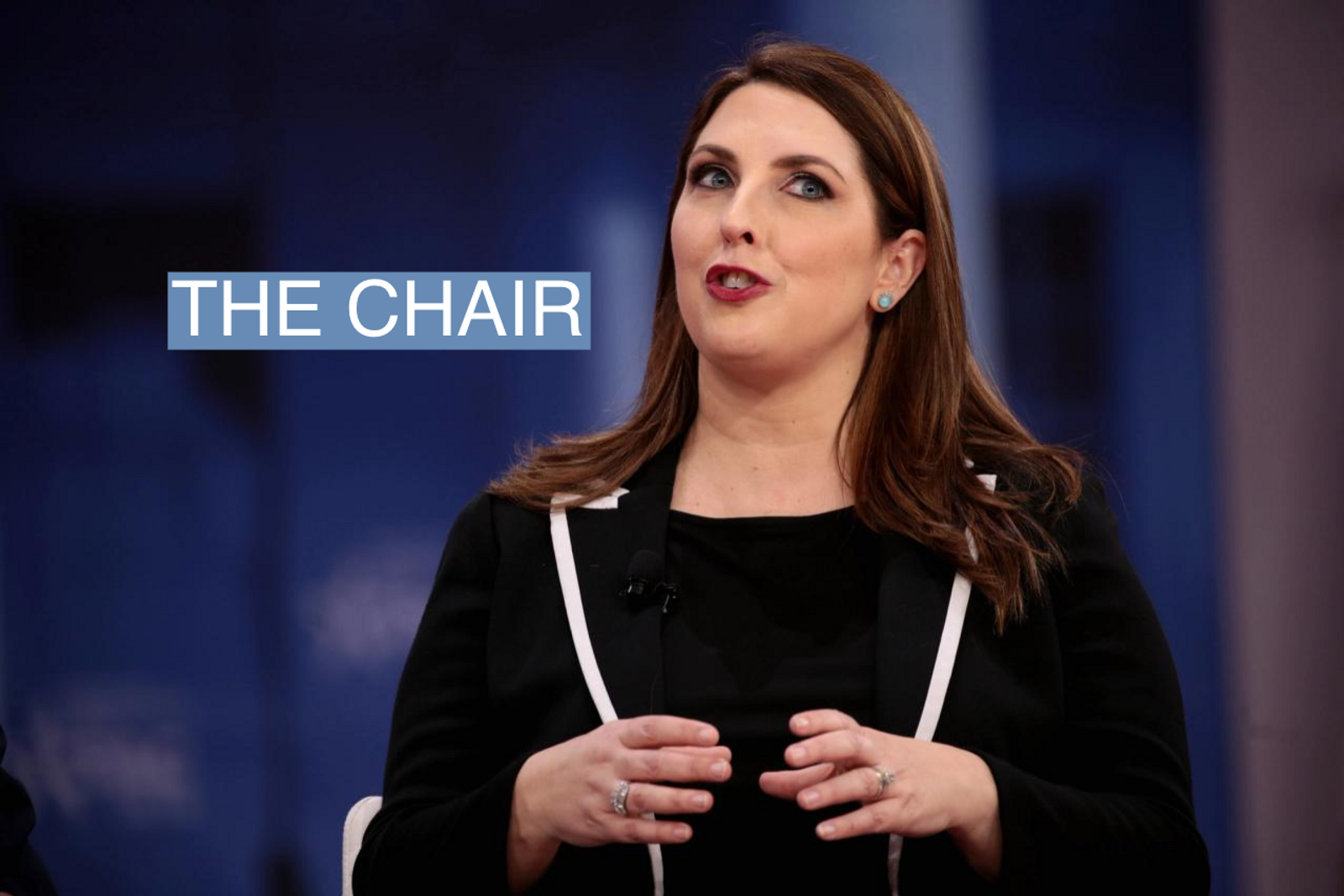 DANA POINT, Ca. – Republican National Committee chair Ronna McDaniel secured a fourth two-year term term on Friday, fending off challenges from a California party activist and conservative multi-millionaire after a short but bitter campaign.
"We heard you, grassroots," said McDaniel, who was supported by 111 of the RNC's 168 voting members. Harmeet Dhillon, a California RNC member and election attorney, won 51 votes; MyPillow founder Mike Lindell won 4.
"With us united, and all of us going together, the Democrats are going to hear us in 2024," said McDaniel, after inviting Dhillon and Lindell onstage.
The outcome at the party's winter meeting at the Waldorf Astoria was rarely in doubt. Former New York Rep. Lee Zeldin, one of the party's brightest rising stars, considered a challenge to McDaniel, but scrapped it and declared her victory "pre-baked" after conversations with RNC members. (He received one write-in vote on Friday.)
But McDaniel's path to re-election wasn't a sleepy in-house conversation between party bureaucrats either — big conservative names loudly questioned her leadership, promoted Dhillon's candidacy, and rallied activists against the status quo at the RNC. The contest became a focal point for anger over the party's midterm failures, even as voters disagreed over the cause and the RNC candidates didn't showcase especially deep divides on substance or philosophy.
"If [Ronna] wins, I can't in good faith tell my audience, our members, or our students to continue to support the RNC, financially or otherwise," Turning Point USA founder Charlie Kirk, whose group backed Dhillon, told Semafor, after arriving at the meeting. "I don't say that in some celebratory fashion or with a heart for arson, because you need a strong RNC."
Speaking to reporters after the vote, Dhillon did not sound ready to begin the healing process. "There's no unity outside the building, and I think I stood up for that," she said. She attributed her loss to the party "ignoring the grassroots" and to consultants who relied on their connections to the current leadership. "People vote their interests," she said.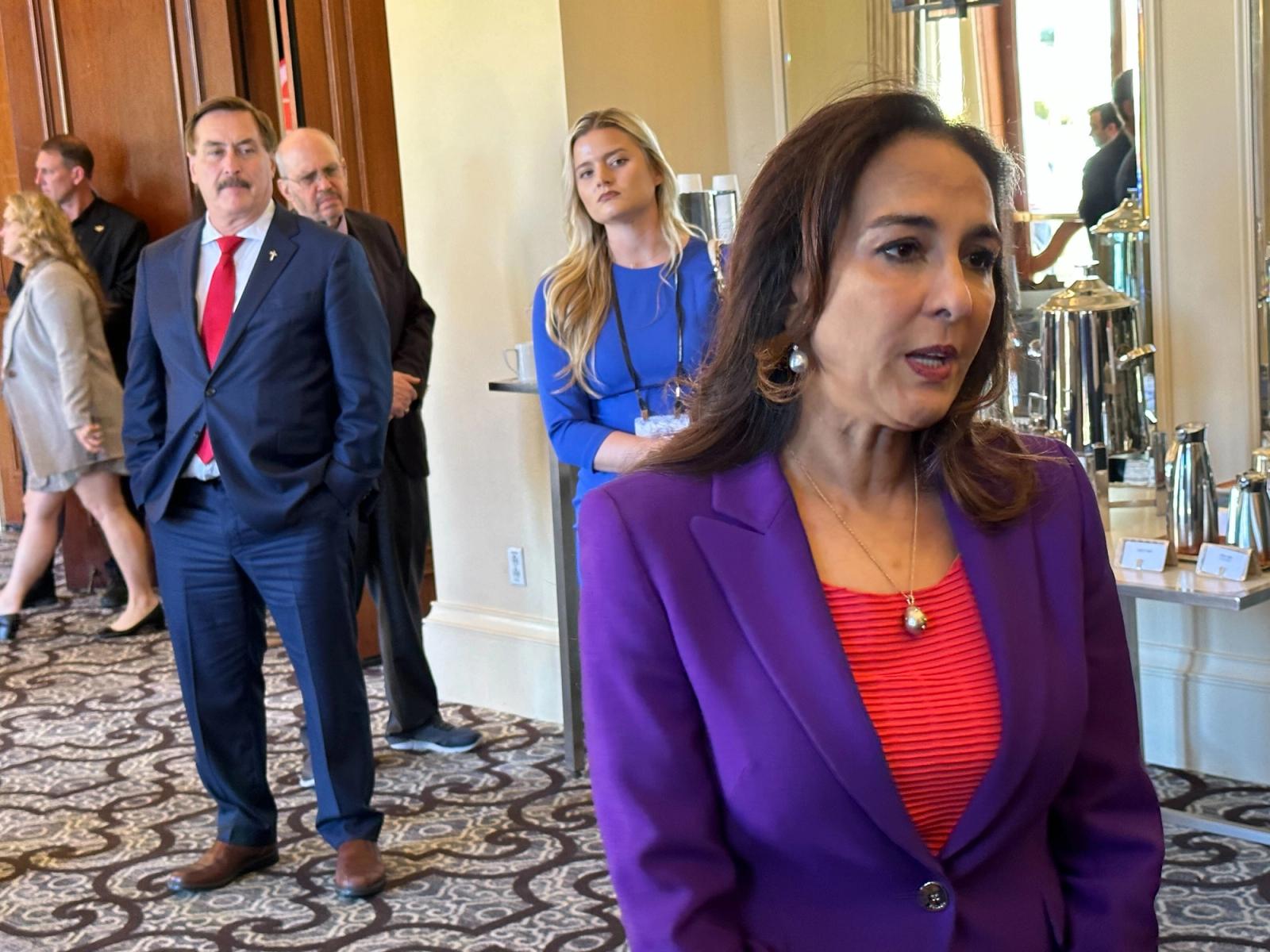 In November, more than 100 RNC members signed a letter supporting McDaniel. By this week, as they met to discuss the chair race, the 2024 debate schedule, and other party business, some pro-McDaniel members said that they were unconvinced by Dhillon's suggested changes, like canceling contracts with vendors who donated to Democrats and auditing the party's spending.
Others were alienated by a pressure campaign organized by pro-Dhillon conservative activists that was filling up their email inboxes. Even some last-minute praise for Dhillon from Florida Gov. Ron DeSantis, who told Kirk in a filmed interview that the RNC needed "new blood" after three disappointing elections, did not convince members who saw McDaniel as an effective manager who had been unfairly blamed for other Republicans' losses.
"Whether she personally wins or loses we all know that the party will survive," Vermont GOP chair Paul Dame said in a statement endorsing McDaniel. "It's unfortunate that her opponent is making the case that we are all doomed if Ronna wins again."
The conservative campaign for Dhillon, and Lindell, put dozens of influential Republicans on record against McDaniel. Kirk's conservative youth group Turning Point USA held an RNC straw poll, which Dhillon won, at its December convention in Phoenix, and backed her run.
"No one who gives a damn about this country can possibly vote to quadruple down on the failure of the Republican Party, okay?" District of Columbia RNC committee member Pat Lyman told Semafor on Wednesday, after a conservative radio forum with Lindell and Dhillon strategist Caroline Wren that McDaniel didn't attend. "If we don't save this party, we don't fix this country."
And while some criticized the tone of activism around Dhillon, Kirk said he'd heard from members who were pleased to see rank-and-file voters becoming more engaged in the RNC's work, regardless of the outcome.
"I think it's great to hear from the people that you're also asking for money non-stop," Kirk said. "Give us money! We need $10! We need $20! Stop emailing me about your opinions! Okay, which one is it?
McDaniel, running for the first time without Donald Trump's endorsement, had made numerous changes to the party that won members over. She'd pulled the party out of the Commission on Presidential Debates, after anger from Trump and other conservatives in 2020. In a speech before the vote, she reminded the audience of the party's 38 community centers in traditionally Democratic areas, its new "election integrity program," and a midterm result that did put the GOP in control of the House
"Let's be clear, we did fire Nancy Pelosi," she said. "We are already holding Joe Biden accountable."
For all the criticism, the RNC also entered and exited the weekend as a well-funded political machine, raising more money than its Democratic counterpart as it prepares to manage a primary between Trump and his possible challengers.

David's view
This is the point in the story where you might be asking yourself: Where does Trump fit into all this?
It's complicated. McDaniel was only challenged in the first place because conservatives were frustrated that the "red wave," or "red tsunami" — pick your favorite aquatic analogy — never arrived. Unwilling or unable to have a straightforward argument about Trump's power over the party, and whether he was to blame for unnecessary midterm losses, the MAGA grassroots picked a fight with GOP leadership. Trump could not fail; he was failed by a party that didn't fight as ruthlessly as the Democrats. Conservatives like Kirk worked to turn the race into a national referendum — a join-or-die choice for the party committee, to embrace the grassroots or to lose its support.
But Dhillon didn't only try to court the MAGA faithful. Instead, she made simultaneous appeals to Trumpy Republicans angry that the RNC couldn't put their candidates over the top, and to Trump skeptics who worried McDaniel would put the thumb on the scale for her longtime patron in 2024. As the vote neared, Dhillon told some members that she'd "do more than McDaniel to push back on Trump when needed," as Politico put it.
Dhillon tried to thread the needle by focusing her critique of the party on its competency and lack of unity: She argued that the party was wasting money on consultants without transparency, and that grassroots conservatives who were getting it right needed to come inside the tent. (Lindell's critique of the party was focused on "election integrity," and his confidence that the party kept winning elections that were stolen by voting machines.)
"I want to surround myself with people who want to win," Dhillon told reporters before the vote, as unsuccessful 2022 Arizona gubernatorial nominee Kari Lake lobbied members to support her. "That means votes from Kari Lake, and Charlie Kirk, and all the young people in the movement that he represents… we're defending and covering up instead of acknowledging and trying to change."