The News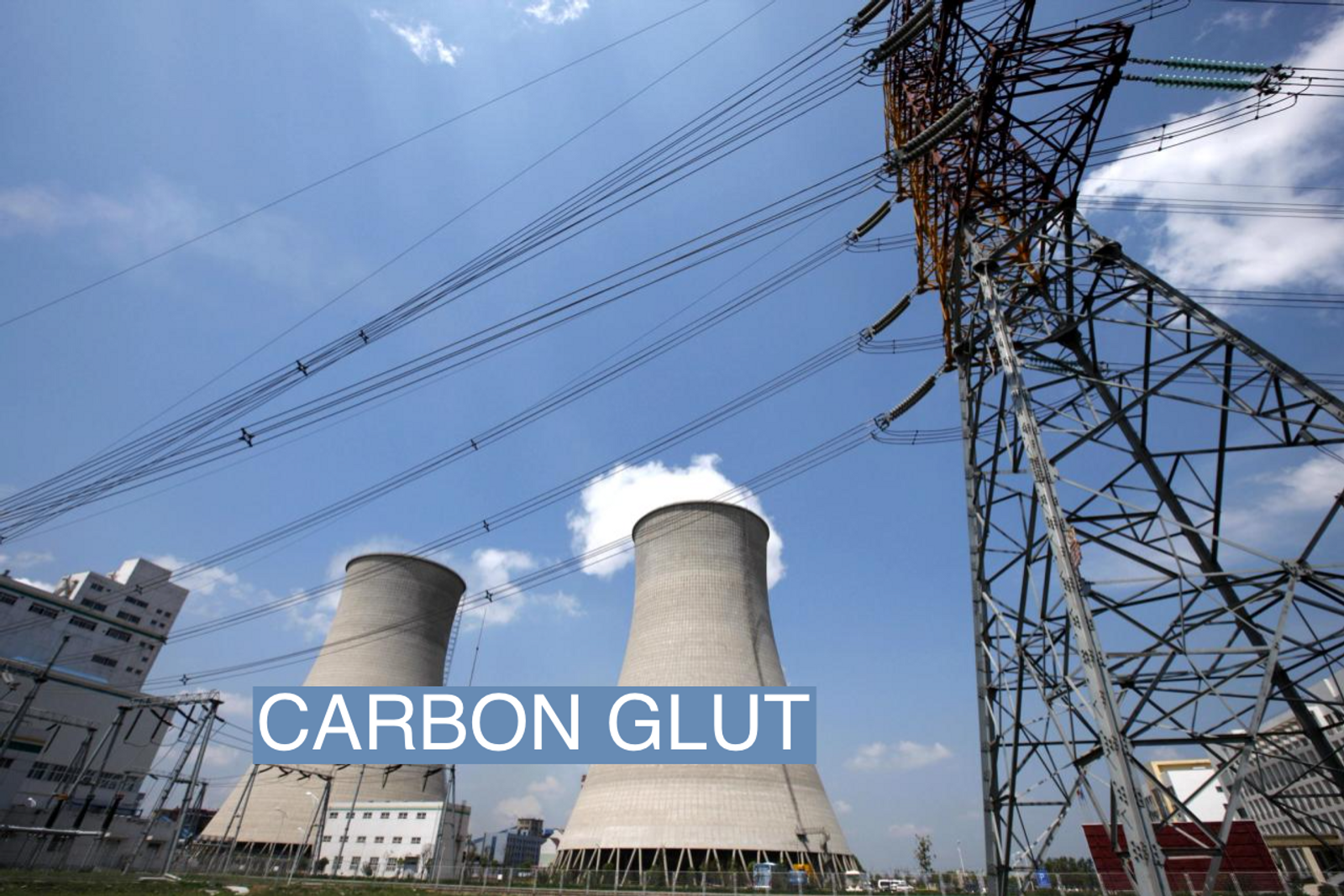 China's carbon market — the world's largest — is slowing its expansion, grappling with multiple roadblocks.
Its national emissions trading system (ETS) was only established in July 2021, initially covering just the power sector — the most emissions-intensive, responsible for roughly 40% of its carbon dioxide emissions. It planned to incorporate two to three more in 2022, and encompass eight high-emitting sectors by the end of 2025, Lai Xiaoming, chairman of Shanghai Environment and Energy Exchange, which runs the trading platform, said in late 2021.
So far, it has largely met its first-year goals of establishing trading mechanisms and raising companies' awareness that emitting carbon costs money. But little progress has been made since. Power is still the only sector in the ETS, and will likely remain so this year, with further expansion held back by poor data, the complexity of actually calculating emissions, and weak regulation. The authorities have not laid out any roadmap for future growth.

Xiaoying's view
China has committed to reaching net zero emissions before 2060, and the ETS is one of its most important tools for doing so. But it's still relatively new, and needs time to develop and mature. The European Union's ETS, for example, faced challenges in its first few years too, such as handing out too many allowances, which led to low carbon prices. For now, China's ETS is moving in the right direction.
Some of China's challenges are unique. It does not have overarching climate change legislation, and its trading is based around emissions intensity — the amount of carbon dioxide emitted per unit of output — rather than the total amount of emissions, which is the system favored in much of the West.
China has nevertheless, in many ways, been path-leading in building a sophisticated national carbon market, seen as a necessary tool in pushing businesses and policymakers to lower emissions. The obstacles it meets can offer lessons to other economies planning or piloting their carbon markets.

Know More
China struggles to collect reliable data. Soon after the ETS was launched, a coal plant with annual emissions of about 10 million tons of carbon was caught falsifying figures. Last year, the government agency responsible for the national carbon market named and shamed other offenders. Some companies haven't yet learned how to actually compile accurate data, either.
More difficult still is the question of how to calculate and allocate emissions allowances to new sectors that join the ETS. China's system relies on a complex matrix, and whereas the power sector has, in effect, a single end product, some of the industries set to join the ETS have dozens, or even hundreds, and their manufacturing processes can vary.
The ETS also lacks effective legislation, resulting in weak penalties and insufficient oversight. The market is governed by a set of regulations determined by China's environmental watchdog. Companies caught committing data fraud face fines of less than RMB30,000, or about $4,400 — a fraction of the money they could make by dishonestly reporting or trading.
The Chinese government "worries the most" about the quality of emissions data, Chen Zhibin, a senior manager at adelphi, a Berlin-based climate think tank, told me. The power sector has a relatively mature system to collect energy consumption statistics, "yet [companies] were still caught falsifying data."
"The government may worry more about the data quality of other industries."

Room for Disagreement
Some analysts argue that China's ETS has failed to curb emissions because of limited market participation and a surplus of allowances.
Its intensity-based benchmark is also an issue. Because power companies don't face an absolute emissions cap, they may have "less of an incentive to trade and mitigate their emissions," the South China Morning Post reported.
The ETS is also not a true market yet: Tan Luyue, a senior carbon analyst at Refinitiv, told me it is more important for the ETS to involve investors and auction allowances than have all eight sectors before 2025.

The View From The EU
The EU's ETS, founded in 2005, has its own challenges. For one, it has "failed to trigger a deep decarbonization" of energy-intensive industries because they receive free emissions allowances — a move aimed at preventing them from moving their production to places with more relaxed climate policies.
The EU has now decided to push industrial sectors to slash their emissions by phasing out their free allowances from 2026. Accordingly, the EU will implement a de facto import tax on carbon for certain energy-intensive products, to level the playing field between EU companies and overseas competitors. 
The measure could incentivize China, the EU's largest trading partner, to accelerate the expansion of its ETS: As companies that have already paid for their emissions in their home countries would face lower levies while exporting their goods to the EU, it would be in China's favor to get other sectors covered, Chen said.

Notable
The Paris-based policy adviser Hongqiao Liu answered frequently asked questions about China's ETS in Carbon Brief, tackling issues such as how allowances are allocated and whether the program will actually cut emissions.