The News
Federal Reserve Chair Jay Powell declared that the U.S. central bank is not and will not be a "climate policymaker."
The debate over whether climate change poses risks to the financial system, and therefore is part of a central banker's purview, has become more politically charged across the world.
Powell made his comments Tuesday in a speech in Sweden on central bank independence as he faces pressure from Republicans allied with the oil and gas industry, and from Democrats who want banks to limit lending to those industries.
"Without explicit congressional legislation, it would be inappropriate for us to use our monetary policy or supervisory tools to promote a greener economy or to achieve other climate-based goals," Powell said.

Gina's view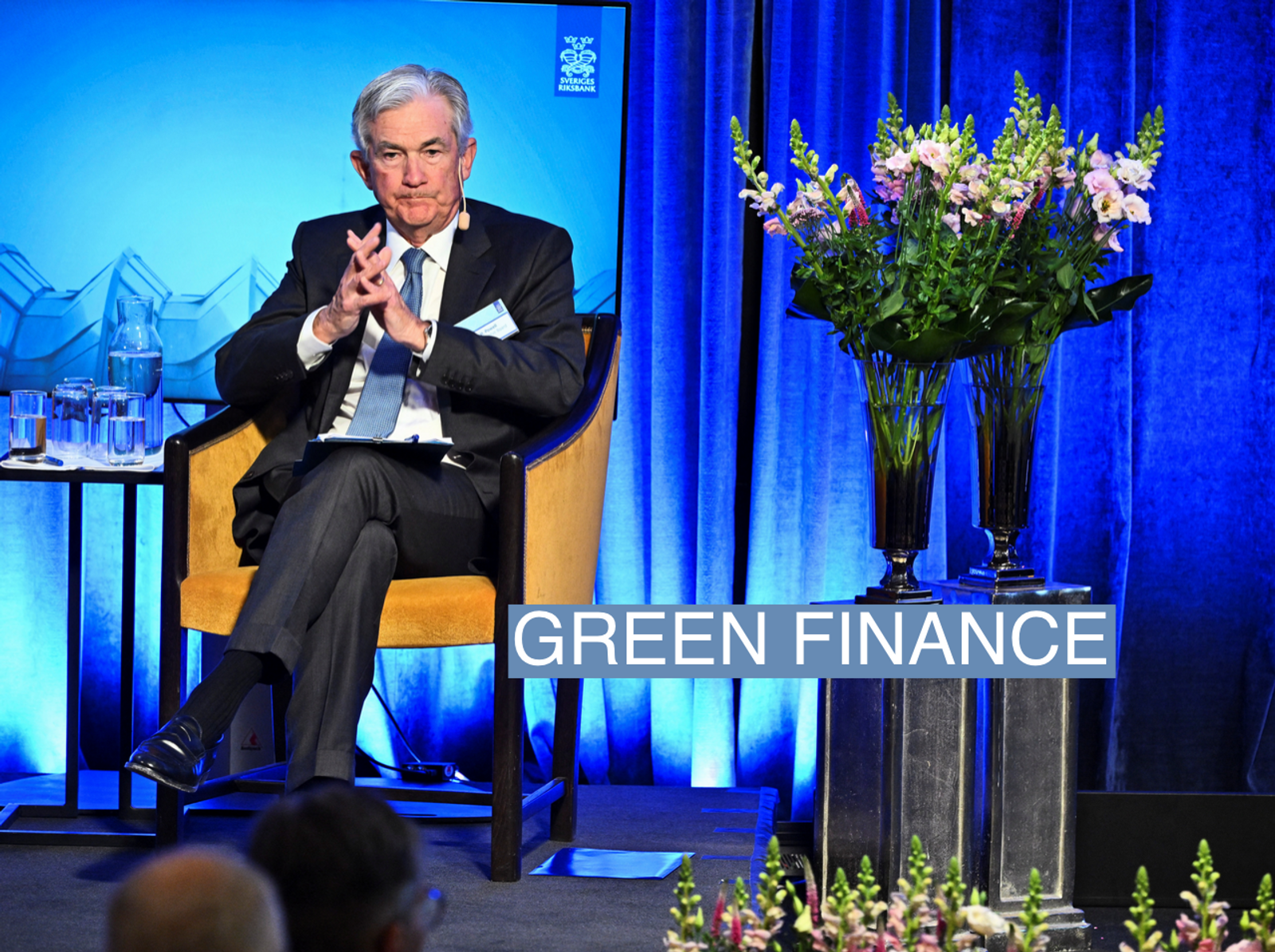 Powell's vow to stay in the central bank's lane makes sense to maintain the Fed's credibility and independence. And while he emphasized that climate policy should be left up to elected officials, he did repeat that the Fed has a narrow role.
That's why Wall Street firms hoping his comments meant the Fed will put climate on the back burner will likely be disappointed. The central bank is still on track to stress test the biggest U.S. lenders this year to assess their climate-related financial risks and more details will be released soon, people familiar with the matter said.
The banks participating in the pilot program are Bank of America, Citigroup, Goldman Sachs, JPMorgan Chase, Morgan Stanley, and Wells Fargo.
In December, the Fed also asked for public comment on principles that would apply to banks with more than $100 billion in total assets. The proposal would require banks to ensure board members have adequate experience in managing climate risks, and have lenders incorporate such risks into their business strategy and capital planning.
While the planned stress tests will not affect a bank's capital requirements or limit which businesses they can lend to, it could set up the parameters for more subjective oversight, which worries lenders.

Room for Disagreement
Sarah Bloom Raskin, who was nominated by President Joe Biden to be the Fed's vice chair for supervision until she withdrew her name last March, has argued that U.S. financial regulators haven't been creative enough in figuring out how to tackle climate warming.
She also pushed the Fed to exclude the fossil-fuel industry from emergency lending programs established during the pandemic, a stance that drew criticisms from Republicans and moderate Democrats. It forced her to pull her name from consideration for the vice chair spot.

The View From Europe
The Bank of England and the European Central Bank have been more aggressive than the Fed when it comes to incorporating global warming in their oversight, and pioneered stress tests based on climate risks.
In 2021, the BoE vowed to crack down on lenders that didn't hold enough capital to cover climate change risks, something that the U.S. central bank has so far declined to do.
In November, ECB President Christine Lagarde said the impact of climate change on the economy should be considered as part of the central bank's mandate of maintaining price stability, making it a key part of monetary policy.