The News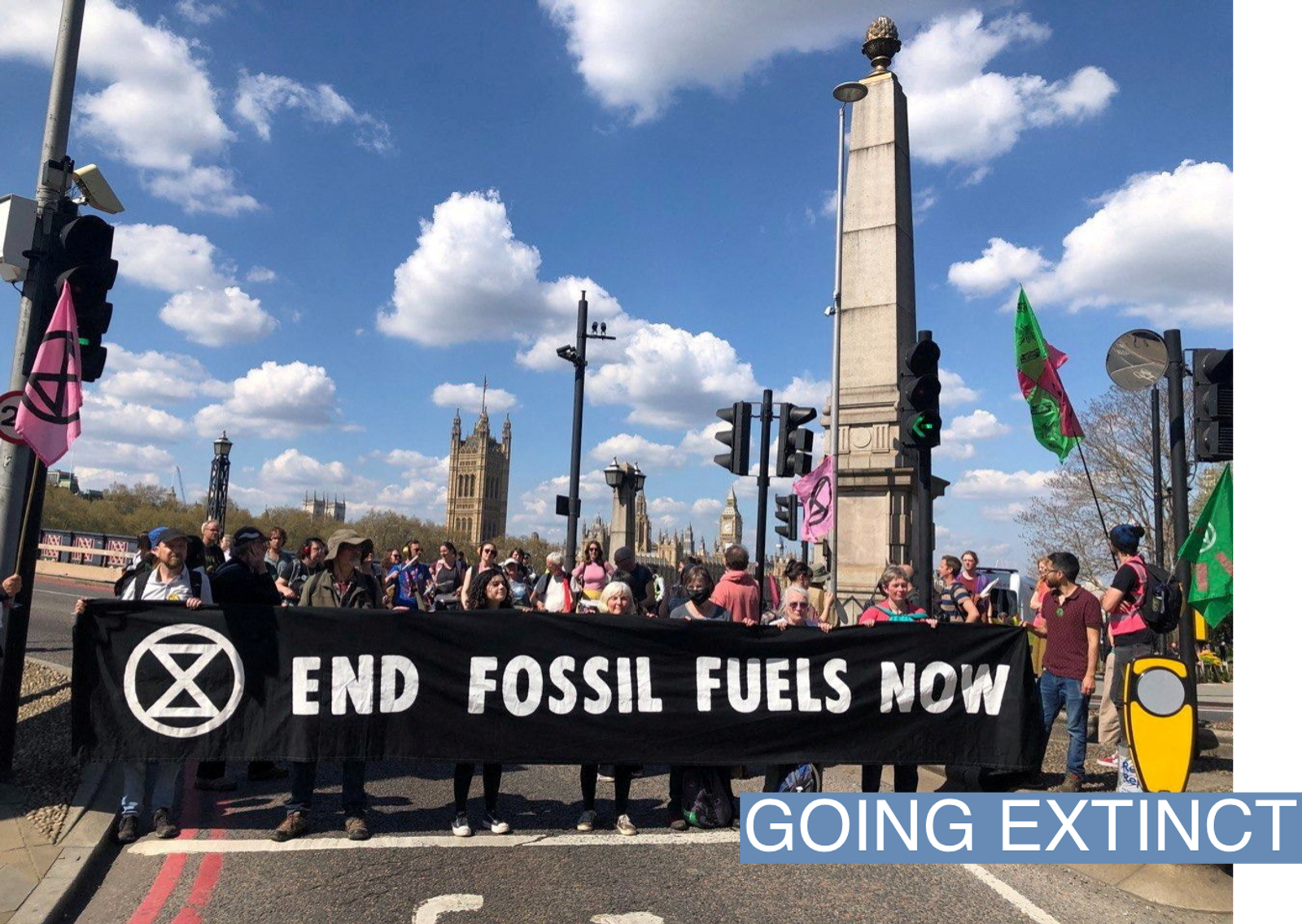 Extinction Rebellion climate activists have glued themselves to the roof of subway cars, broken windows at Barclays headquarters and sprayed graffiti on the offices of news outlets.
Now the UK arm of the group is pledging to halt public acts of disruption as its New Year's resolution after seeing little change from years of aggressive protesting.
Countries have failed to make progress on climate pledges, putting the world on track to warm enough to trigger even more extreme climate changes than the flooding and heatwaves of the last few years, according to a United Nations assessment in October.
Extinction Rebellion UK said it made its decision to be more inclusive and build bridges. "This year, we prioritise attendance over arrest and relationships over roadblocks, as we stand together and become impossible to ignore," the group said in a statement.
But Just Stop Oil, which claims 138 supporters were sent to UK prisons last year, and other environmental groups said they will continue with disruptive practices.

Gina's view
Extinction Rebellion UK is astutely taking society's temperature as tolerance for its tactics wane. There has been a backlash against extreme protests by climate activists, such as throwing tomato soup on Vince Van Gogh's Sunflowers painting at a London gallery. Members of Just Stop Oil were responsible for that incident last October.
A November poll in Germany found that 83% of respondents thought climate protests, like blocking major roads, had gone too far, according to ZDF public broadcasting. Another recent survey found that 46% of Americans disapproved of non-violent, disruptive climate protests, according to the Annenberg Public Policy Center.
But it's unclear what halting public disruptions exactly means. Extinction Rebellion is still calling for 100,000 people to gather at UK's parliament in April. And the group noted it's "temporarily" shifting away from disruptions as a primary tactic.

Room for Disagreement
Just Stop Oil said it's continuing with its tactics given the dire nature of the problem, with extreme weather killing or displacing millions. As "entire nations will be destroyed," civil resistance is the best way to get the government's attention.
"The actions Just Stop Oil supporters take would not be acceptable under normal circumstances, but right now, ordinary people are left with no choice," the group said.

Notable
Adam Aron, the author of The Climate Crisis, lays out why climate activism on a local level matters when confronting a global problem. And when protests occur in a community setting, they are more effective.