The Israel-Hamas war could threaten energy security across the world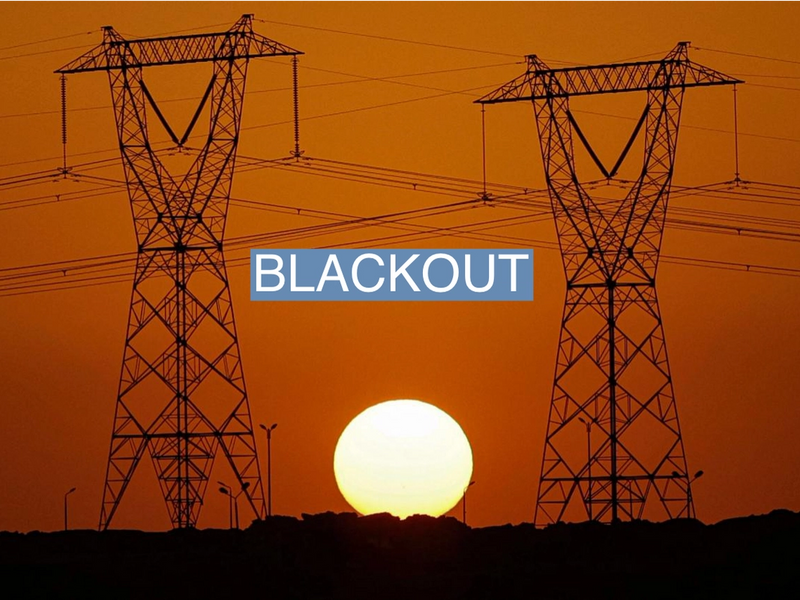 Israel's war with Hamas is already destabilizing regional energy supplies and fears are growing that an escalation in the conflict could also bring power insecurity to other parts of the world.
Egypt has been particularly affected by the fighting as one of the biggest importers of Israeli liquified natural gas. "In the space of little more than a decade," the Financial Times noted, Israel has become an increasingly important fossil fuel producer and exporter.
An extended conflict could also send gas and oil prices soaring to unprecedented levels across the globe.
Egypt said gas imports from Israel — on which the country's power grid relies — have ceased. According to authorities in Cairo, imports have fallen from 800 million cubic feet per day to zero, leading to rolling power cuts throughout the country as higher-than-usual temperatures strain energy supplies. Egypt relies on natural gas for more than 75% of its power supply. The cease in imports appears to be linked to a decision by Israeli authorities to halt production from the Tamar gas field over concerns it could be impacted by the fighting with Hamas, Bloomberg reported.
Further escalation of the Israel-Hamas war into a regional conflict could cause oil prices to soar above $150 per barrel — a price not seen in decades — according to the World Bank. Should the war spill beyond Gaza's borders, oil prices would enter "uncharted waters," the Washington DC-based lender said in its first assessment of economic risk since the Oct. 7 attacks in which more than 1,400 people died in Israel. Although oil prices remain largely unchanged since last month, the war is already having a significant impact on the world's energy supply.
Israel's drop in gas production will likely lead to its electricity mix becoming greener. Athens will begin sending energy produced from renewable sources to Israel via Cyprus after Greece's grid operator agreed to promote a plan to connect the two nations to Europe's electric grid system. "Israel will want to strengthen its energy security and that aim will probably be heightened with what's happening now," the head of Greece's Independent Power Transmission Operator said.