The News
The amount of fossil fuels used to generate electricity will probably fall this year, in what would be the first-ever annual drop outside of a recession or pandemic.
Around 12% of the world's electricity is now produced by wind and solar, a new report by energy think tank Ember found, up from 10% in 2021. Clean energy, like hydropower and nuclear, produced 39%. And renewables are set to meet all new demand this year.
Here's a look at how countries are approaching the green transition in three charts.
Know More
Coal and gas still make up the lion's share of energy generation globally, but their usage is sinking. Since the 2010s, the use of renewable sources has grown. Oil reliance has been shrinking since the early 2000s.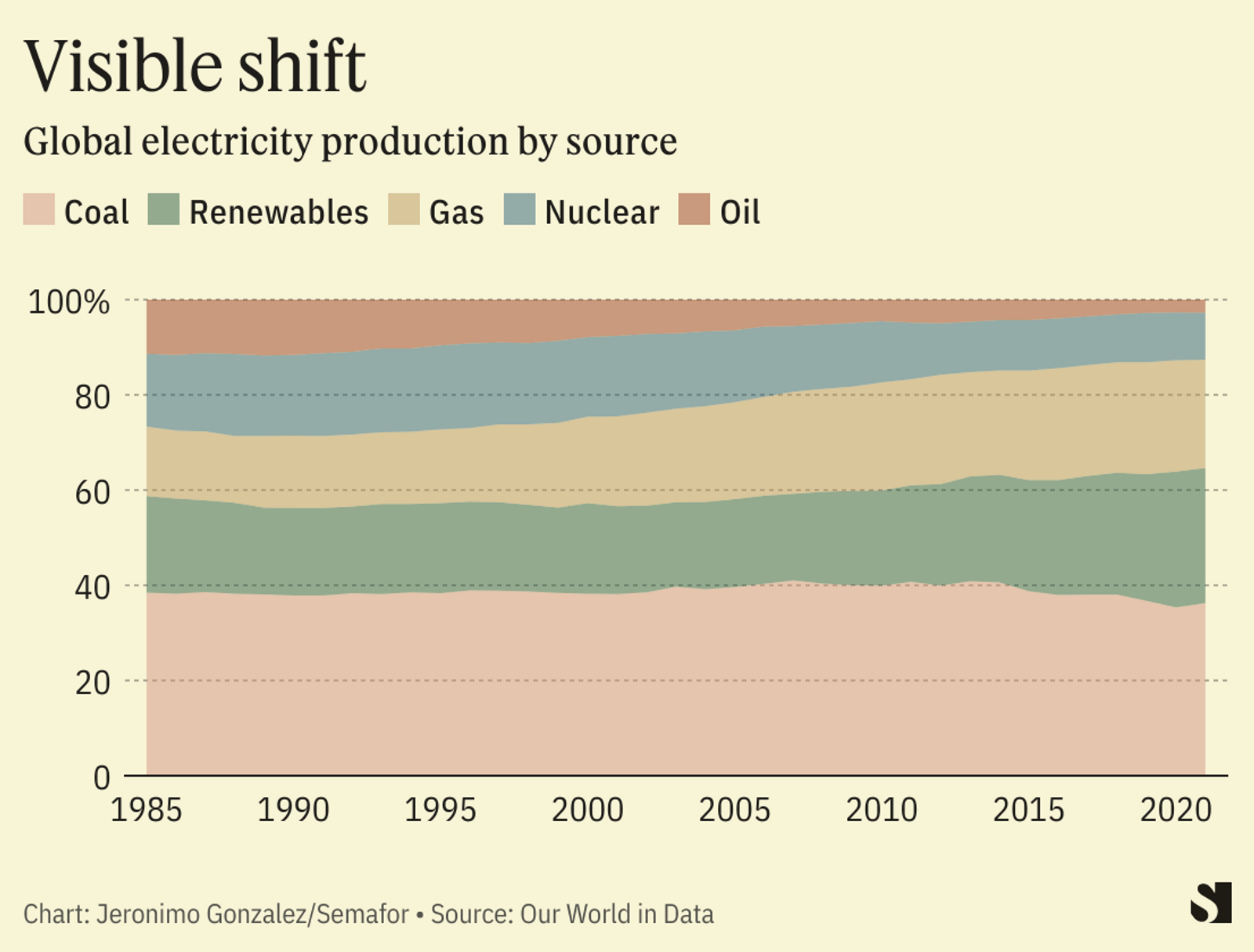 China has been among the countries leading the way on transitioning to renewable sources. Ember's report found that 50% of the world's wind power came from China, which also produced 40% of the world's new solar energy. While the country is one of the most reliant in the world on coal, its dependence on the fossil fuel is shrinking.
Countries' reliance on energy generated by renewable sources has grown since 1985. Canada, which is among the largest oil producers in the world, generates 82% of its power from clean sources, figures from Our World in Data show.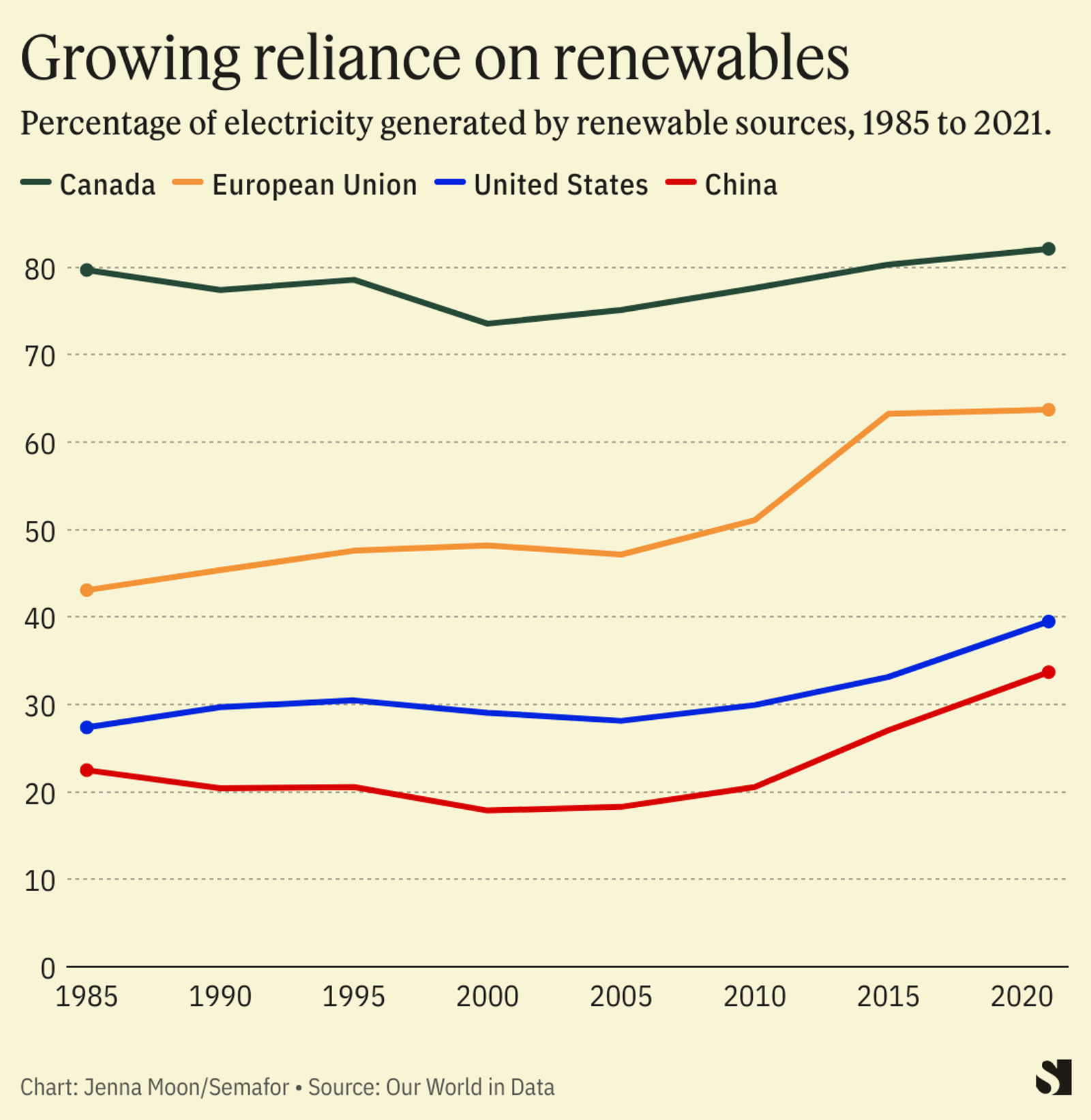 Quoteworthy
"We now have reached this next turning point of starting to see a new era of falling fossil fuel power sector emissions," Ember's Dave Jones, one of the report's authors, told the BBC. "We know that wind and solar are the answer and we've just got to get on with a roadmap for building them as quickly as possible."