| | |
| --- | --- |
| | |
| Flagship | |
| | | |
| --- | --- | --- |
|  Tel Aviv |  Washington |  Port-au-Prince |



Tom Chivers

Welcome to Flagship! Are you finding this newsletter useful? Please spread the word!

Was this email forwarded to you? Sign up here!
The World Today
West Bank raid kills nine
US economy still growing
Police riot in Haiti
Cash flows to poorer countries
Africa's democratic backsliding
Russia cracks down on news
Chilean president's woes
Toyota boss quits over EVs
AI apocalypse warning
PLUS: K-pop dominates the Billboard charts, and the rise of the cozy, low-stakes video game.
Israel's deadliest raid in years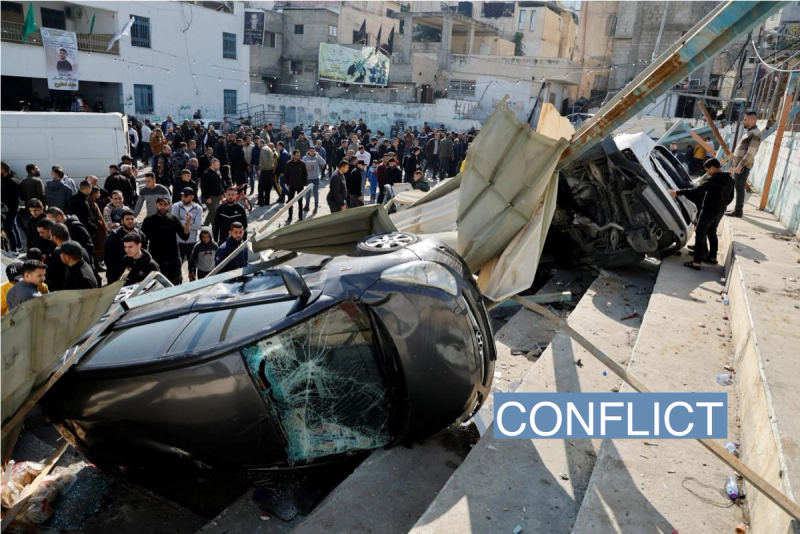 REUTERS/Raneen Sawafta
Israeli security forces killed nine Palestinians after a raid on the Jenin refugee camp in the occupied West Bank. It's the single largest death toll in years, Reuters reports. In response to the raid, the Palestinian Authority said it would terminate a security cooperation pact with Israel that is credited with helping keep order in the West Bank. This is the first major confrontation since Israel's new coalition government, the most right-wing and religious nationalist in the country's history, took power. Last week tens of thousands protested in Tel Aviv against the coalition's attempts to overhaul the country's judicial system, one of the biggest anti-government demonstrations in a decade.
US economy grows, for now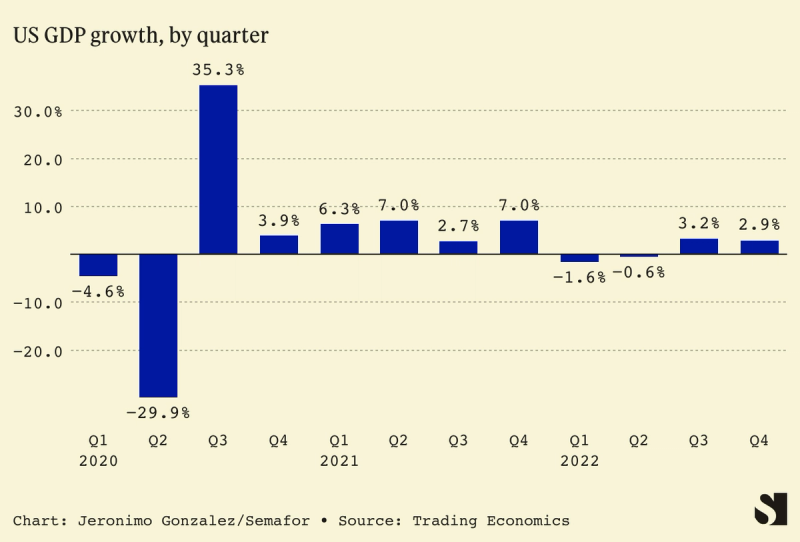 The United States economy continued to grow steadily in the fourth quarter of 2022. A Commerce Department report showed real-terms annualized growth of 2.9%, slightly slower than the third quarter but higher than pre-pandemic levels. The stock market rose ahead of the report's publication. Reuters' John Kemp warned, though, that the world faces a tough year. Either growth ends early in 2023, he said, or it doesn't, in which case continued inflation forces further interest hikes. That would defer the recession until late 2023 or early 2024, said Kemp, but not avoid it, because growth is outstripping the economy's underlying capacity.
Police riot over killings in Haiti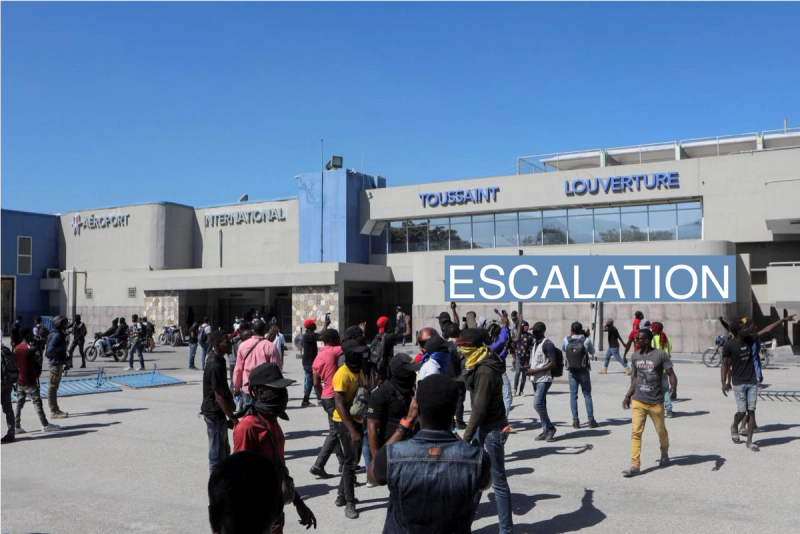 REUTERS/Ralph Tedy Erol
Police officers rioted in Haiti after their colleagues were killed by gangs. Fourteen police officers died this month alone, and 78 since Prime Minister Ariel Henry's election in 2021. The rioting officers blame the government for failing to take action. Gang warfare in Haiti has escalated in recent months, with a marked rise in violence and kidnappings, and armed groups now control at least 60% of the capital Port-au-Prince. Last year gangs blockaded the port, preventing import of fuel, as well as efforts to distribute bottled water and medicine to combat an ongoing cholera outbreak.
Money pours into emerging markets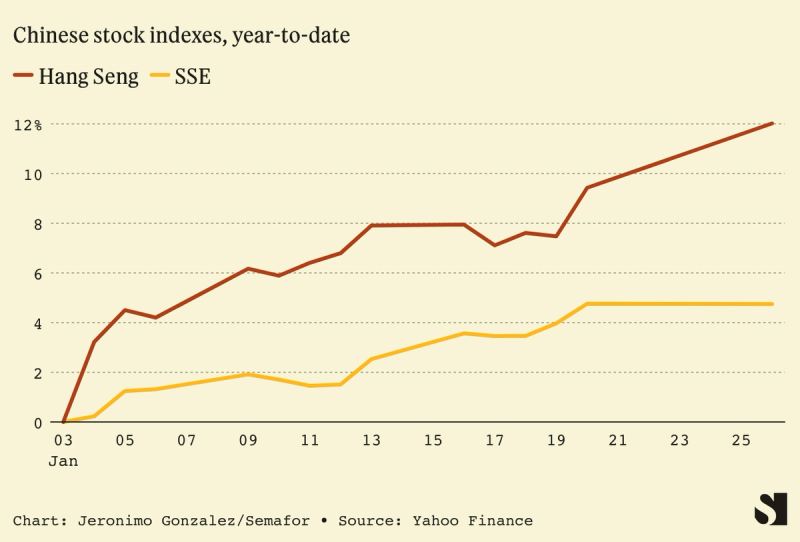 Investment is flowing into emerging markets at an almost unprecedented rate. Data tracking money flows into 21 emerging economies showed that $1.1 billion a day net moved this week. It's second only to late 2020, when COVID-19 lockdowns were lifted. The Financial Times credited the change to falling inflation, which investors bet will lead to reduced interest rates in Western countries, and thus lower debt-servicing costs for developing ones. China ending its zero-COVID regime is also key: $800 million of the $1.1 billion goes into China. Developing countries are expected to grow faster than rich ones this year.
Democracy wanes in Africa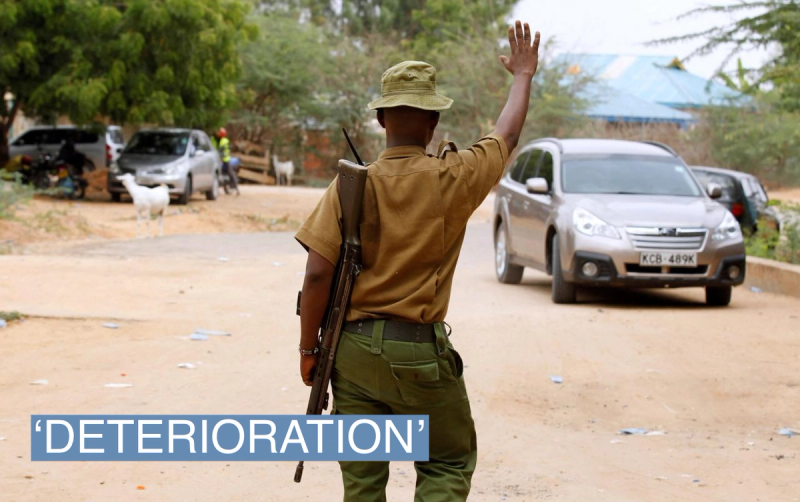 REUTERS/Thomas Mukoya
Africa has become less safe and democratic in the past decade, according to the Ibrahim Index of African Governance. The pandemic "accelerated the deterioration" of human rights in the continent, and undermined the rule of law, according to the report. It warns these trends could be accelerated, as climate change continues to fuel conflicts over natural resources. However, Mo Ibrahim, a Sudan-born businessman and founder of the Index, said economic opportunities had improved "quite a lot" across the continent in the last 10 years. Africa's GDP is expected to grow by 3.8% this year, double the global growth forecast.
Russia bans critical news outlet
Moscow declared the independent news outlet Meduza an "undesirable organization." The site is now effectively outlawed from operating in Russia, and Russians are barred from cooperating with its journalists, on pain of fines or jail. The Prosecutor General's office said it threatens the state's "constitutional order and national security." Other investigative outlets, including the Netherlands-based Bellingcat, are on the "undesirable" list, in the Kremlin's years-long effort to clamp down on independent reporting. Meduza, which has condemned the invasion of Ukraine, is based in Latvia, and its website is blocked in Russia.
Chile's Boric loses control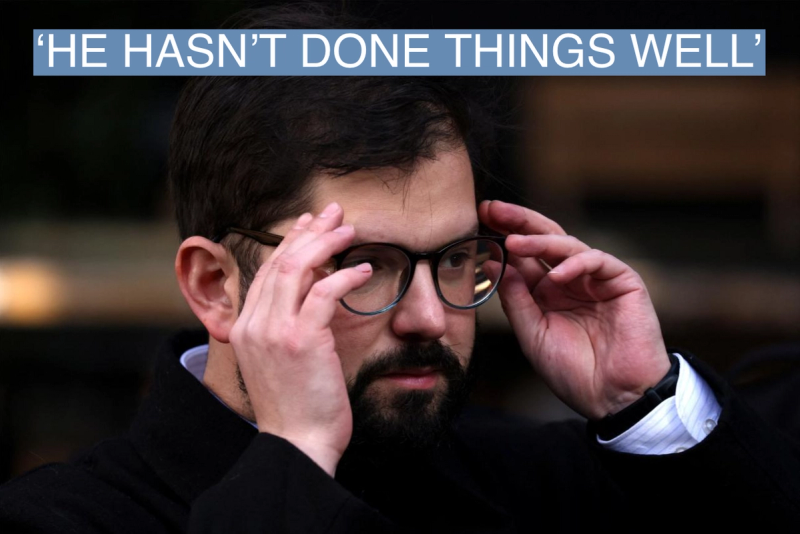 Chile's President Gabriel Boric. REUTERS/Ivan Alvarado
Chilean President Gabriel Boric's popularity plummeted nearly a year after he took office. Soaring inflation — almost 13% in December — and fast-rising crime rates are among the reasons for his approval ratings dropping to 25%, according to Cadem, a Chilean pollster. In 2022, murders rose by 43% and kidnappings by 77%. Chile has historically been a security outlier within the region: Its murder rate was lower than the U.S.'s throughout the 2010s. Boric, 36, arrived at the presidential palace amid a wave of hope after years of social unrest in Chile. "I wanted to give a chance to a young person," a Santiago resident told Reuters, "but he hasn't done things well."
Toyota CEO out as EV market grows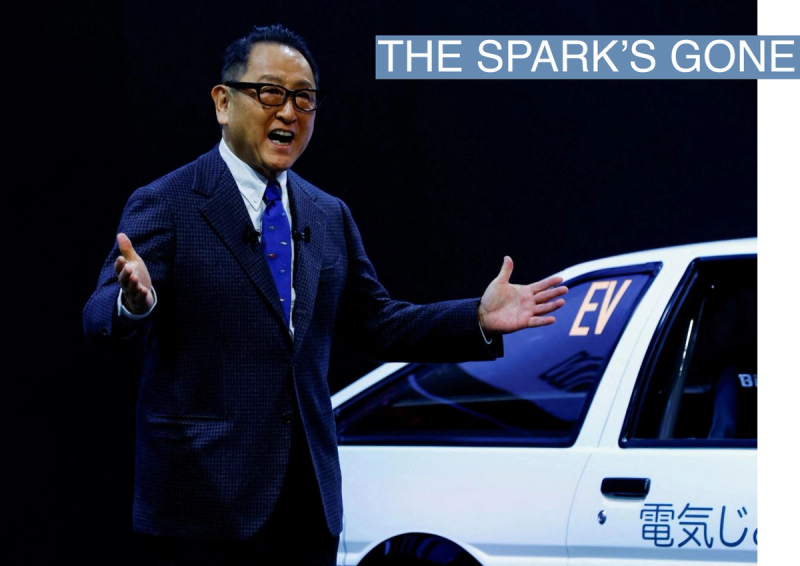 Akio Toyoda. REUTERS/Kim Kyung-Hoon
Toyota's chief executive will quit as the company battles to keep up with the electric vehicle revolution. Akio Toyoda, grandson of the Toyota founder, has led the firm since 2009, but was slow to embrace electric vehicles, preferring to focus on hybrids, such as the Prius. An analyst told Reuters that there is "a sense of stagnation" at the company, as it lags behind rivals such as Tesla on share price. Tesla, meanwhile, posted record profits this week, although its profit margins have slimmed and supply chain issues have delayed the debut of its long-promised "Cybertruck."
UK MPs warned of AI apocalypse
Truly powerful artificial intelligence could kill everyone on Earth, researchers warned British parliamentarians. "AI is as comparable a danger as nuclear weapons," Oxford University AI professor Michael Osborne said. The risk is not the AI disobeying its programming, but rigidly obeying it in unintended ways: A superintelligent AI told to end cancer, to give an oversimplified example, might find the easiest method is removing humans. When polled, around a third of researchers think AI could lead to a global catastrophe. AI safety programs exist, but businesses and countries are engaged in an "arms race" that make cautious approaches difficult.
Czech voters go to the polls for run-off round of presidential election.
Lawmakers to vote on a censure motion tabled in the Greek Parliament by the main opposition party over a wiretapping scandal.
Cubans mark the anniversary of freedom-fighter Jose Marti's birth on Saturday with a torch march in Havana.

Building a cooperative farm on a tropical island or perfecting latte art in a coffee shop may seem unlikely concepts for video games. But they are on the rise as a new genre of gaming — known as cozy games — surges in popularity.
Cozy games, aimed at relaxation and community-building, came to the forefront during the COVID-19 pandemic. But the interest in titles such as Animal Crossing: New Horizons have a long legacy decades in the making, Conor Mckeown observed in The Conversation. He explains the renaissance in these sorts of games by the ascendancy of a "new type of gamer" looking for alternative communities. "Through streaming, people have been able to feel part of a wider community despite not fitting the mold of a stereotypical gamer," he said.
K-pop band lead with Japanese album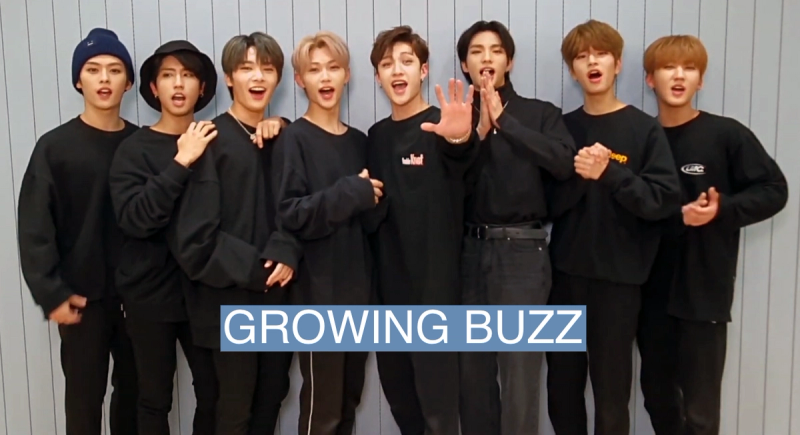 WikimediaCommons/JYP Entertainment
K-pop boy band Stray Kids dominated Billboard's "Hot Trending" chart. The title track plus four other songs from their upcoming album The Sound topped the music magazine's weekly list. It's the South Korean group's first full-length Japanese-language album, set for release next month when the eight-member band also go on tour for their huge fan base in Japan. The release of a "quirky" animated video last week for the Japanese version of popular song "CASE 143" created "more buzz," Ashima Grover wrote for LeisureByte, with the "Stays" — as the group's fans are collectively called — "hooked deeper."
If you enjoyed Flagship, please share it with your family, friends, and colleagues — it makes a big difference to our mission to cover the world with intelligence and insight.
To make sure Flagship hits your inbox every day, add flagship@semafor.com to your contacts. In Gmail, drag our newsletter to your "Primary" tab.
You can always reach us on that address, or by replying to this email. We'd love to hear from you!
Thanks for reading, and see you on Monday.
— Tom Chivers, Preeti Jha, and Jeronimo Gonzalez
Want more Semafor? Explore all our newsletters at semafor.com/newsletters