The News
KIGALI, Rwanda - Two of Africa's biggest fintech players are expanding their operations in Rwanda, which is pushing to position itself as a strategically important hub for the fintech sector by revamping its business laws and tax code.
Chipper Cash, the pan-African money transfer company, opened in Kigali last week with a launch party on the sidelines of a three-day government-organized fintech conference. Chipper's opening came two months after Flutterwave, the online payments processor, said it received two new licenses to offer cross-border money transfers in Rwanda. Flutterwave first launched there in 2019.
"It's one of the few markets where we have every license you can think about," Olugbenga Agboola, Flutterwave's chief executive, told Semafor Africa. "It's not about market size but readiness. They are ready here." Jovani Ntabgoba, who leads Chipper's presence in Rwanda, described it as "a forward-thinking market that embraces technology."
Know More
Beyond having companies set up outposts, Rwanda says it wants to be Africa's "proof of concept country" where startups test services before rolling out elsewhere.
For fintech companies, it has reduced its licensing timeline, cut corporate income tax to 15% for fintechs instead of 28% paid in other sectors, and exempts them from paying 15% withholding tax on dividends, Jean-Marie Kananura, chief investment officer of Rwanda Finance, a government company overseeing the fintech drive, told Semafor Africa. "What we're offering is ease of operation and to promote you when you are licensed," he said.

Alexander's view
Rwanda, with 13 million people and a $10 billion GDP, is considerably smaller than sub Saharan Africa's main economies (Nigeria, South Africa, and Kenya) with more mature innovation cultures and the bulk share of tech investment dollars. But industry observers point to a clear structure, responsive government partners, and safe surroundings as factors that could see the East African country punch above its weight in the long run. "Numbers could become relative as people see a better environment to work in," Babatunde Obrimah, chief operating officer of the Fintech Association of Nigeria, told Semafor Africa.
Entrepreneurs running startups in Lagos, Nairobi and other epicenters of tech activity continue to seek out flexible, stable regulatory environments with minimal friction. Nigeria, for one, has been a case study in how erratic monetary policy hampers companies that need to report and repatriate earnings in dollars. Similarly-sized alternatives are either just opening up (Ethiopia) or have their prospects undermined by political instability (DR Congo).
Among the smaller markets, Rwanda's push to stand out appears to have less competition. By offering operational incentives through the Kigali International Financial Centre set up in 2020 to mirror similar initiatives in Dubai, Doha, and Hong Kong, it casts itself as a mainland Africa alternative to Mauritius, which serves company offshoring interests, and Casablanca, which is more a route into North Africa. For Rwanda, it could significantly boost the amount of funds moving through its financial system every year by becoming a strategically important hub for these valuable and increasingly influential young fintech companies. International investors have thrown their weight behind Africa's fintech startups.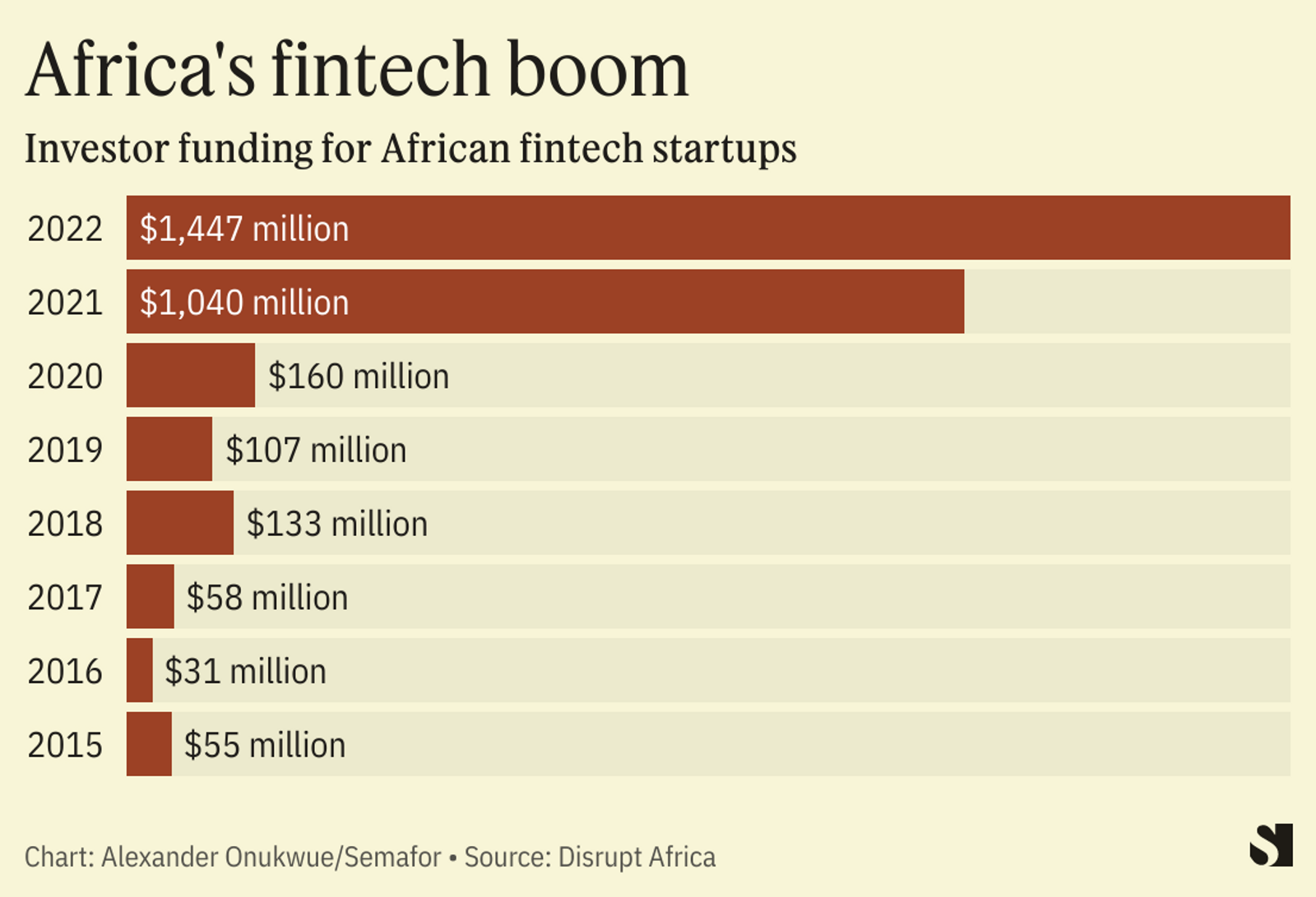 This positioning of Rwanda as a 'Singapore of Africa' (as the project is sometimes described) is not new from Rwanda and a timeline for the influx of truly global financial giants could take many years. But there is one example of a company starting there and growing wings abroad. In 2016, the autonomous drone startup Zipline started its health products delivery in Rwanda, using lessons there as the basis to offer the service to state and federal governments in Ghana and Nigeria. Now valued at over $4 billion, Zipline positions itself as a general-purpose on-demand delivery company in competition with Amazon and FedEx.
When trying to be a financial center, it helps to be "safe, sound and well-run," Jochen Biedermann, managing director of the nonprofit World Alliance of International Financial Centers, told Semafor Africa. But talent development and retention are also crucial, he said.

Room for Disagreement
There would be a stronger incentive to set up in a small country like Rwanda if licenses obtained there can be "passported" elsewhere in Africa, said Dare Okoudjou, founder and chief executive of MFS Africa, a company that connects money transfer providers to enable customer transactions across platforms within and outside of Africa. "There's simply not space to have a billion-dollar revenue fintech company in Rwanda," Okoudjou said. "It's just not possible. So, it has to be possible for these businesses to be multi-market."

The View From ZAMBIA
Zambian president Hakainde Hichilema, chair of the 21-state Common Market for Eastern and Southern Africa with a combined 600 million population, agreed with the view that African government policies aimed at enabling fintechs to scale "cannot be based on singular jurisdictions." But he cautioned businesses that governments will only respond to specific demands. "You can't have a generic wish list for regulators," he told the conference audience in Kigali.

Notable
In early 2022, Flutterwave and Chipper Cash were part of a group of about 40 startups involved in a project to make Zambia a low-tax landing point for African tech innovators.