The Scene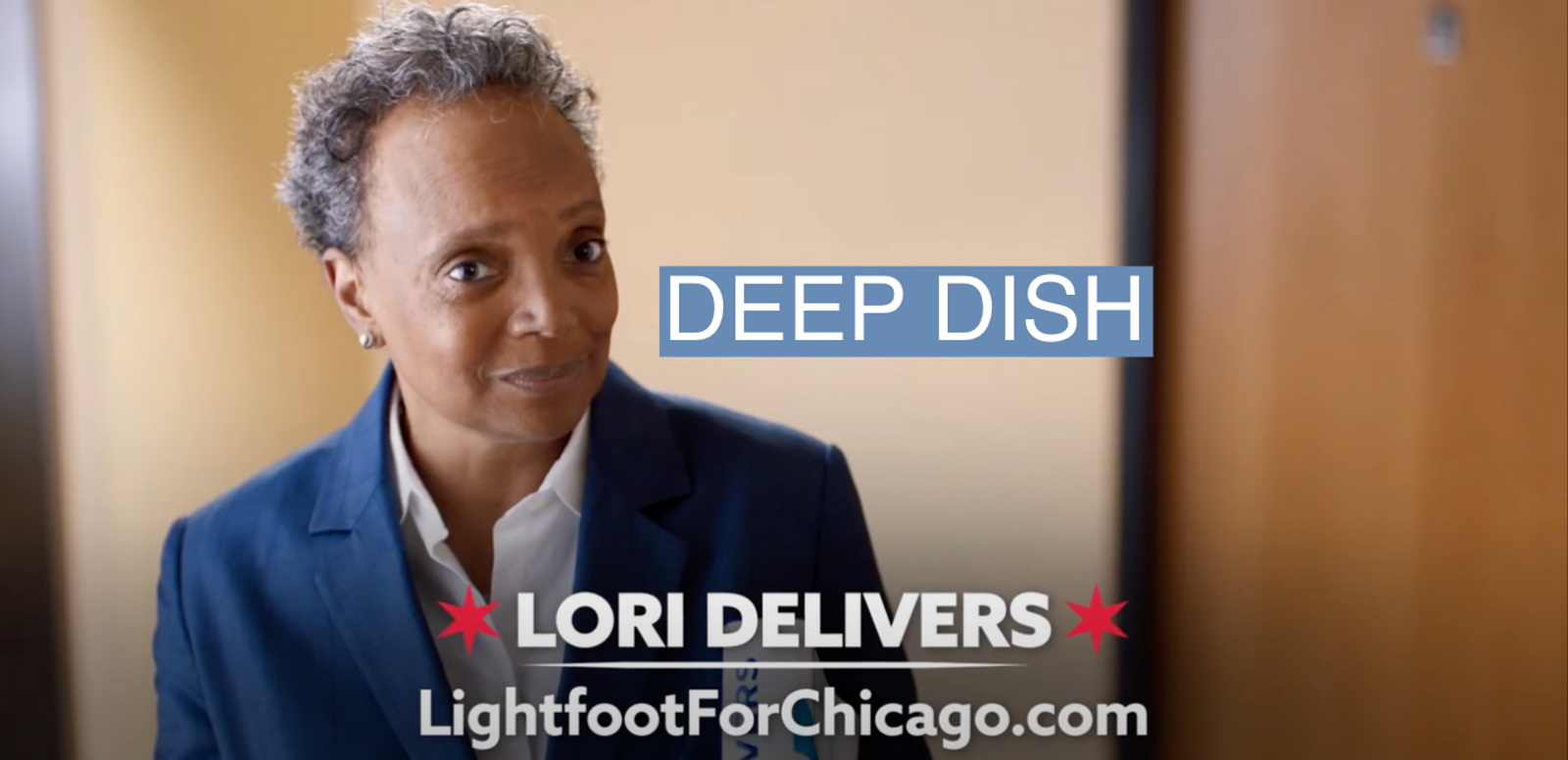 CHICAGO – The Wrigleyville locals who came to meet Mayor Lori Lightfoot on Saturday were mostly undecided on whether to vote for her. "There are no taboo questions," the mayor said, so one attendee at Moe's Cantina asked a tough one: Could she "hit the reset button" with "teachers and police" after their unions endorsed two other candidates?
Lightfoot explained just how unreasonable she thought those unions had been. John Catanzara, the president of the Fraternal Order of Police, was a "racist, homophobic, xenophobic monster." Stacy Davis Gates, the president of the Chicago Teachers Union, had organized pointless and "political" strikes, and said "goofy things" on Twitter.
"Two sides of the same coin," said the mayor. Change the union leadership. Maybe then there could be a reset.
Lightfoot's opponents, including Davis, Catanzara, and the eight candidates challenging her next month, would rather change city hall. Elected in a landslide four years ago as an anti-corruption outsider, Lightfoot could be the first Chicago mayor to lose re-election in 40 years.
Exhaustion with pandemic-era debates over restrictions on civic life, persistent crime, and Lightfoot's own bare-knuckled negotiating style has made enemies on the left and right. Progressives want to replace her; conservatives see her as the icon of modern urban decline.
"They're trying to play into peoples' fears," Lightfoot said of her opponents, in an interview with Semafor. "They know that crime is the number two, three, four, and five issue, and understandably. They know that there are parts of the city that felt the touch of crime for the first time."
Two of the mayor's key 2019 supporters, U.S. House Rep. Jesus "Chuy" Garcia and former schools chief Paul Vallas, a moderate backed by the police union, are running formidable races against her. Her campaign's own polling, shared on Monday, found just 25% of voters supporting Lightfoot in the Feb. 28 primary; Vallas, Garcia, and Cook County commissioner Brandon Johnson — a former teacher's union organizer who recently won its coveted endorsement — all had paths to a top-two vote and a slot in the April runoff.
"It's hard to see where the mayor still has a support base," Garcia, who'd be the city's first Latino mayor, and who won progressives' appreciation for his 2015 challenge against former Mayor Rahm Emmanuel, told Semafor after a stop at one of his campaign offices on Sunday. His goal, if he won, would be to "rebuild Chicago with equity," starting anew with the people she couldn't work with.
If Lightfoot missed the runoff? That would be unprecedented — no mayor has even lost re-election since the runoff system began.

David's view
Lightfoot is among the few mayors to seek re-election after leading a big city through the COVID-19 pandemic, making her a rare political yardstick. (The mayors of New York, Houston, and Los Angeles are termed out, while Atlanta's mayor decided not to run again). Her rivals don't blame the mayor for everything that went wrong during the public health crisis, but the conflicts it sparked over crime and schools have weighed on her mayorship.
"When I travel, I hear, 'Oh, you're from Chicago? Is it safe there?'" Lightfoot told Semafor. "If they don't know about Chicago, all they know is that negative reputation that is reverberated on Fox News on a daily basis."
That reputation preceded Lightfoot; violent crime was declining when she took office, and decreased last year. But it spiked during the COVID-19 pandemic, when schools and civic life closed down, and her efforts to quell it have left her vulnerable to accusations that she's both too soft and too hard on the issue. Her actions and words have given both sides plenty to criticize.
Anne Acosta, a 45-year old teacher who supported Johnson, said she had never forgiven Lightfoot over her handling of the 2020 "uprisings for black liberation and black equality," when bridges over the Chicago River were lifted and train service was halted to stop looting in the Loop.
Carlos Jaramillo, 40, who backed Lightfoot in 2019, had another view: She hadn't done enough to stop crime. He'd cited an answer she'd given at Thursday's televised mayoral debate, when she was asked about robberies of tamale trucks and suggested that the truck owners should consider "not using cash" to limit their risk.
"It goes back to the George Floyd incident," said Jaramillo. "It really changed a lot of the dynamic in this city. There's been a lot less support for the police since then." He was leaning toward Vallas, citing his promises to replace the more than 1400 cops who'd retired or left Chicago.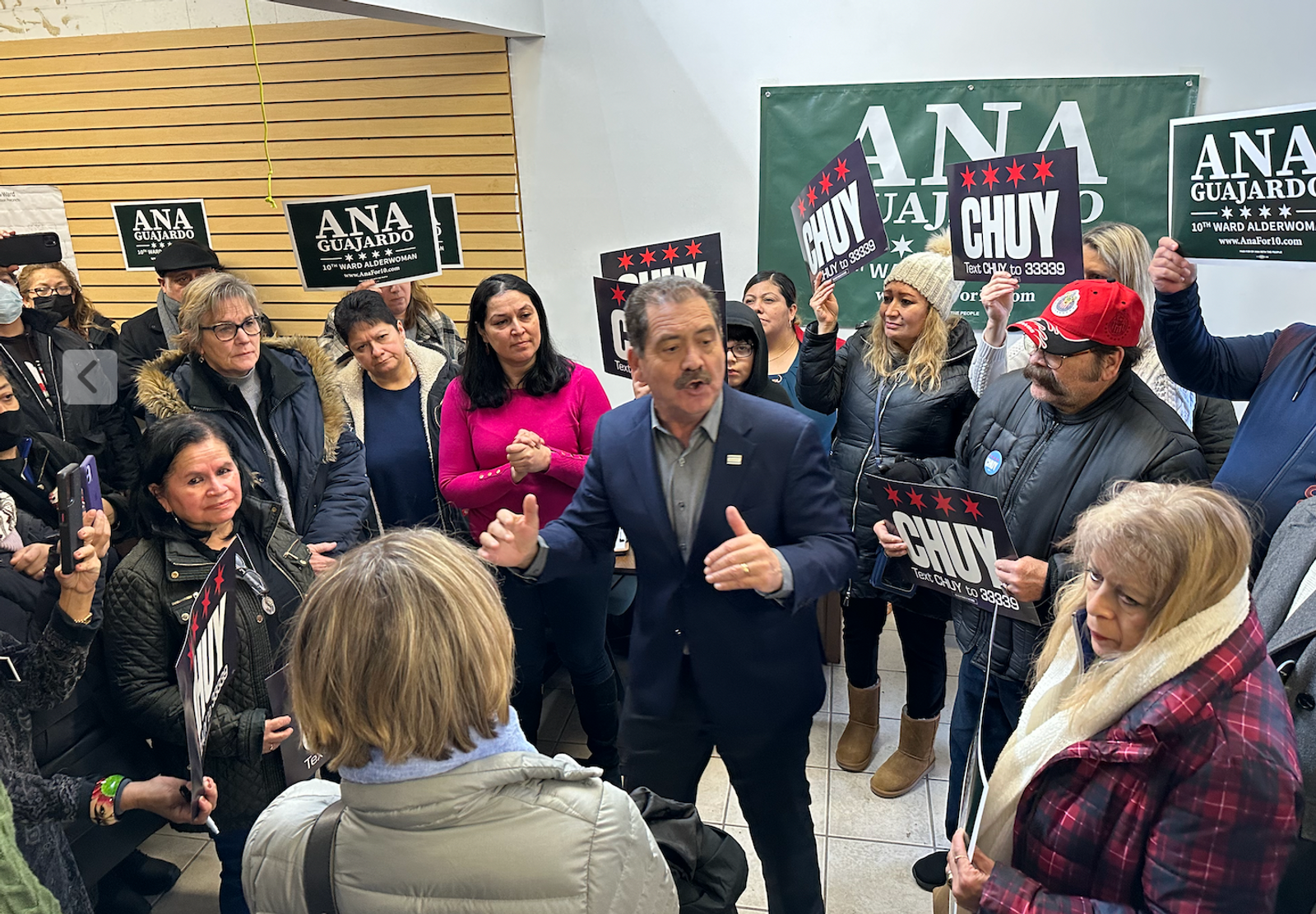 Chicago Public Schools, where enrollment has yet to recover to pre-pandemic levels, have also put Lightfoot in a double bind. On the one hand, she's faced criticism from Vallas that she allowed schools to remain closed too long; by June 2020, he told Semafor, the data was there to show that children could return to classrooms with minimal risk. On the other hand, her inability to reach a deal with teacher's unions on how to keep classes running safely led to a strike by educators that dominated national news.
"She's fighting us instead of the virus," Davis Gates, the union's vice president, told the New York Times at the start of a strike last year. "She doesn't understand partnership and collaboration."
There's also an undeniably personal element to the opposition against Lightfoot, whom opponents sometimes criticize for her perceived pettiness.
"I did an op-ed questioning whether or not the city was prepared for the potential financial impact of COVID," Vallas said. "She started publicly attacking me, and that was it. We've never had a conversation since."
While highlighting last year's slight decrease in violent crime, Lightfoot has worked to discredit each rival in a different way, trying to position herself as the face of besieged centrist common sense. She's attacked Vallas from the left for not commenting on the end of Roe v. Wade for months, and for accepting donations from anti-abortion Republicans.
Vallas told Semafor that he had "no differences at all" with Lightfoot on abortion, would continue the city's policy of helping red state refugees secure abortions, and endorsed gay marriage when some states were making it illegal.
"I've been way ahead of everybody else," he said. "I've been consistent."
In the meantime, she's hit Garcia and Johnson from the right on criminal justice. "Chuy Garcia defunded the sheriff's police and adult probation when he was a county commissioner," She told Semafor. "Brandon Johnson was fully invested in the defund movement."
She's also spent gobs attacking Garcia on the air over support he got from disgraced crypto mogul Sam Bankman-Fried, and his work with disgraced ex-state House speaker Mike Madigan. (Garcia denied having ever spoken to Bankman-Fried himself, and noted that he gave away his donation from the FTX founder, who is an investor in Semafor.)
If Lightfoot can make it past the primary, it's hard to judge her chances in the general. The top-two system that put Lightfoot in office presents a few wildly divergent scenarios for the city, match-ups that would scramble donors and coalitions. A runoff between Lightfoot and Vallas would give the mayor a chance to polarize the race, portraying the FOP-backed challenger as a de facto MAGA candidate.
A similar strategy in Los Angeles helped new Mayor Karen Bass defeat ex-Republican developer Rick Caruso last year. But Bass was more popular there than Lightfoot is here, and Caruso really used to be a Republican, unlike Vallas. Facing either Garcia or Johnson, Lightfoot would run as a police reformer against leftists who'd make Chicago.
Money is also an issue for Lightfoot. Some donors who poured cash into the 2019 race have stayed away this year, and while she raised nearly $1.5 million in the last three months of 2022, she spent twice as much. Garcia matched her fundraising, but hoarded most of it; he filmed his first TV ad on Saturday.

The View From An Undecided Voter
Thomas Sanders, 67, said he was still considering a vote for the mayor, despite seeing little change in his South Side neighborhood since she took office.
"Maybe she's learned," said Sanders. "Now that she's learned where everything is, maybe she'll do better in a second term."

Notable
In Chicago Magazine, Edward Robert McClelland's "power rankings" for the race show just how quickly things can shift, and how much trouble Lightfoot was in when the year began.